Jailbreak Manual: iPhone, iPad, AppleTV
Jailbreaking becomes more and more popular every day. The reason for this is that Apple devices users want to get more control over their devices, as well as more personalization options to customize their device to their own liking. How this becomes possible and what exactly jailbreaking is? You'll find all the information you need below.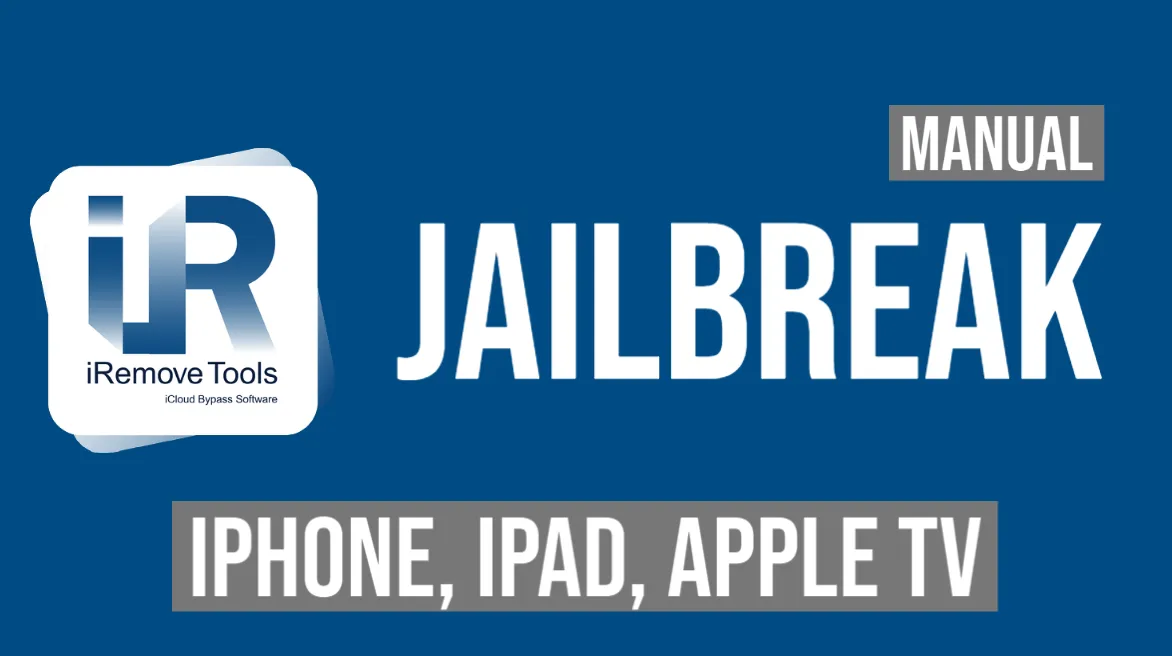 Глосарій
What is Jailbreaking?
Jailbreaking is the process allowing Apple devices users to remove restrictions which were imposed on the device's operating system by Apple. This process grants users root access to the iOS file system which in turn makes it possible to run an unsigned code and install apps which are not available in the App Store as they weren't approved by Apple. The jailbreak also allows reading and writing to the root filesystem which Apple normally doesn't allow to do.
Learn how to jailbreak iPhone or iPad running on the latest iOS 12.x.x, 13.x.x, 14.x.x versions using popular jailbreaking tools.
The advantages of iPhone or iPad Jailbreaking
The main advantage Jailbreaking gives is freedom. Upon the jailbreaking process you'll be absolutely free to install any third-party app you like for whatever reason you need it, to make your device look as you like, change icons, use various tweaks and more.
For owners of older devices, jailbreak is a chance to acquire the features implemented on newer models. Let's say you have an iPhone 8 or earlier version and would like to use a Depth Control feature which was first introduced on iPhone XS and XS Max. The Aperturize jailbreak tweak allows to accomplish this.
Actually, there are a large number of tweaks allowing you to completely change your iPhone's or iPad's interface. Another thing worth mentioning here is that Apple even "Sherlocked" some tweaks and implemented them in their iOS releases. This is another proof that jailbreaking gives a truly new experience.
Jailbreak Legality Status
Legal status of the jailbreaking was uncertain for a while. There was a time before 2010 when jailbreaking was recognized as illegal due to its relevance in breach of copyright litigation. But things have changed.
Is Jailbreaking Legal?
The short answer is yes. Jailbreaking is absolutely legal in the US as it does not infringe copyright in any way. Back in 2010, the US Library of Congress granted the Digital Millennium Copyright Act (or DMCA). This document provided the exemption for jailbreaking smartphones, tablets, smart TVs, and other all-purpose computing devices. With this document, it was confirmed that each device owner has a right to modify it to own likings and needs once he or she paid for it.
As for other countries, there are no similar documents in regards to jailbreaking, but the general picture is that jailbreaking is "neither legal nor illegal provided it is not used for copyright infringement, and never going to a court of law anyway." As a summary, you can freely jailbreak your any device in any country as there are no laws directly forbidding this, as well as no cases of legal problems have been reported so far.
However, you should notice that any crime committed with a device remains illegal in every case. You do break a law every time you torrent movies, download paid apps for free, or commit any other cyber or copyright related crime, known as piracy. Therefore, you should use jailbreaking only for your device personalization, not for any illegal activities.
Does Jailbreak Free?
As a bottom line, yes, jailbreaking does free. It allows you to change the interface of your Apple device, install apps which you won't be able to install and use in any other way, and use various tweaks. But you should use this freedom wisely and not to commit unlawful acts. If you follow these recommendations, you are good and jailbreaking won't cause any problems.

Jailbreak Types
Basically, there are four types of jailbreak tools:
Tethered Jailbreak;
Semi-tethered Jailbreak;
Semi-untethered Jailbreak;
Untethered Jailbreak.
But the truth is that the first two of them aren't very popular among average users as they require a jailbroken device to be connected to a computer for every reboot, even if a battery just dies. Also, newer jailbreaking tools mostly use the last two types, as they are handier for users. However, here we'll turn to the semi-untethered and semi-tethered jailbreak tools.
What is Semi-Untethered Jailbreak?
Semi-Untethered Jailbreak does not require the jailbroken iPhone or iPad to be connected (tethered) to a computer to reboot it. However, you should rerun the jailbreak app on your device itself to reactivate it after each reboot, or when your device's battery dies. Until you run the jailbreak app on it, your iPhone or iPad will work as a regular non-jailbroken device.
What is Semi-Tethered Jailbreak?
If you use a semi-tethered jailbreak, you'll be able to boot your iPhone or iPad without tethering it to a computer. In this case, its kernel won't have a patch and your tweaks and jailbreak apps won't work as well until you connect your iPhone or iPad to a computer and boot it using your jailbreaking tool to patch its kernel and use the jailbreaking advantages again.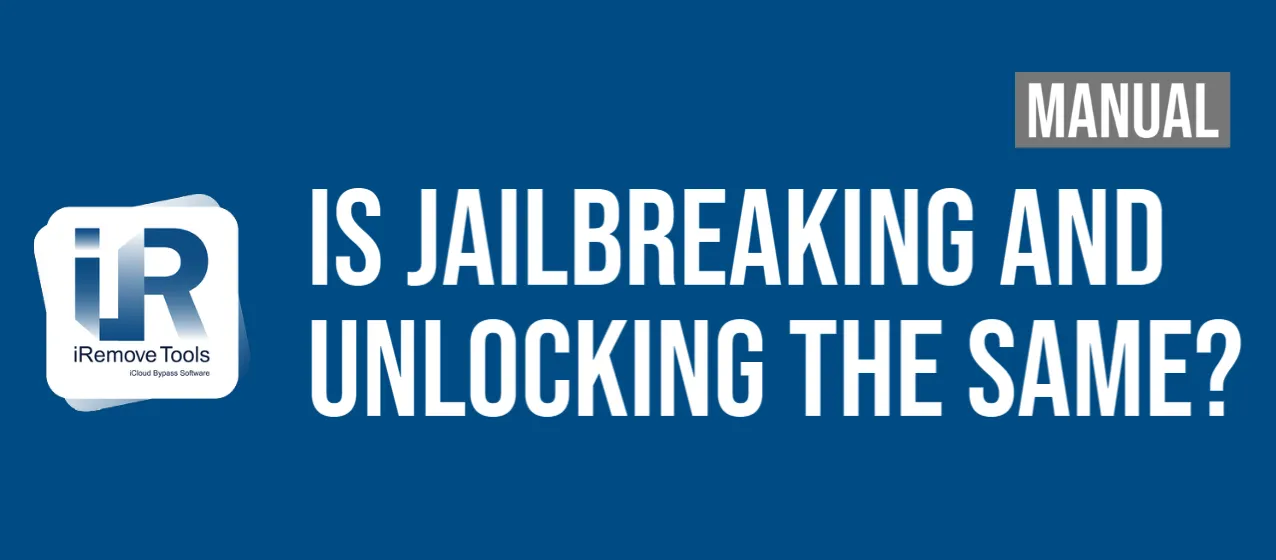 Is Jailbreaking and Unlocking the Same?
The answer is no. Jailbreaking and Unlocking are absolutely different things.
Unlocking meaning
Basically, an unlocking process is more about iPhone carrier SIM unlock, or carrier unlock, which removes restrictions related to a mobile network usage. Carrier SIM locked iPhones can only use SIM cards of the carrier they are locked to. This locking process is based on the MEID number of a device. This means that all restrictions related to a carrier are imposed using a device's MEID number.
The easiest way to unlock a carrier locked iPhone's is turning to the carrier it is locked to. If your device is eligible and not blacklisted, a carrier should unlock it for free. Once unlocked, you are free to use your device with any SIM card of any carrier worldwide.
There are also various unlocks related to iCloud Activation Lock and so on. And jailbreaking is required to remove these locks as iOS restrictions should be removed to make it possible.
Jailbreaking meaning
As was mentioned above, jailbreaking in turn removes firmware restrictions imposed by Apple. A jailbreak is a mean to obtain more control over an Apple device which allows it to run an unsigned code, install apps from unauthorized sources, not only from the App Store, install various tweaks and personalize your iPhone and iPad to your likings.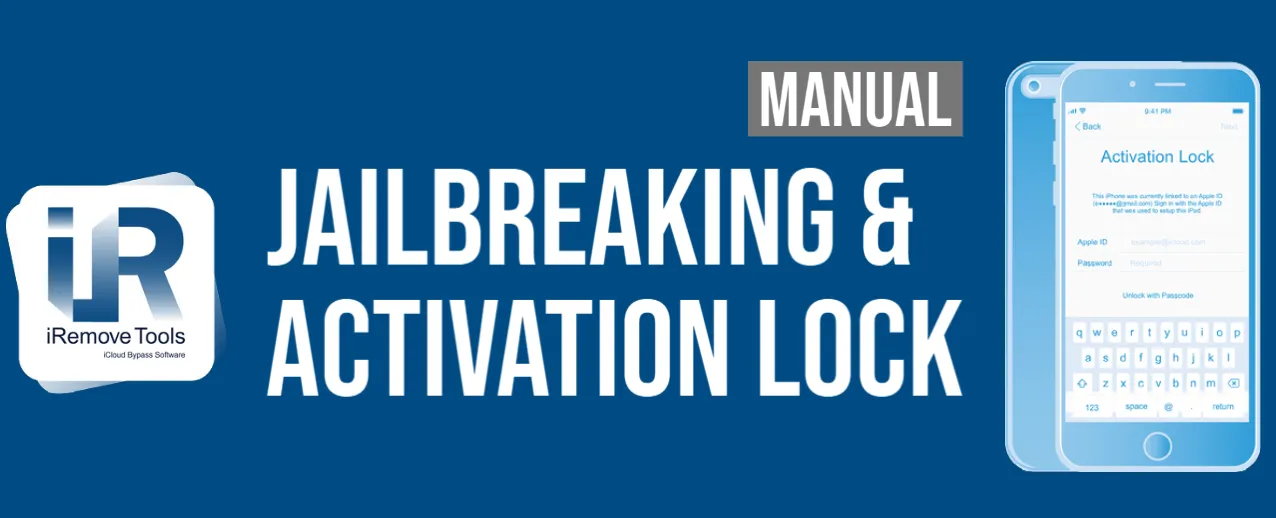 Why iPhone Jailbreaking is Needed to Bypass Activation Lock?
The reason why jailbreaking is required prior to Activation Lock Bypassing is that it removes restrictions imposed on the iOS. Since the Activation Lock is a part of the security system, no wonder that access to this part of the firmware is restricted. If these restrictions aren't removed, a device's kernel is not patched and the bypassing process is impossible. iCloud Activation Lock Bypass tools cannot work with non-jailbroken devices as the mentioned restrictions won't allow them to do their work.
What happens when you jailbreak an iPhone?
After you jailbreak your iPhone, its kernel will be patched which will give your access to the filesystem. You'll be able to install apps from sources other than the App Store, use tweaks and personalize your iPhone in the way which iOS doesn't allow to.
Jailbreaking will also allow you to remove various locks, such as the Activation Lock, by using software designed for this purpose. In other words, jailbreaking gives you more freedom and control over your iPhone.
If you wonder whether you still will be able to use iTunes and install apps from the App Store, you have nothing to worry about here. Things will still work the same way. The only inconvenience you can face is that banking apps can detect the jailbreak and this prevents their usage. However, there is a workaround for most of the apps of this kind which is a tweak you can use.
What iOS Version Can be Jailbroken?
Actually, any iOS version can be jailbroken. But the fact is that different tools support different iOS versions and models of devices. So, whatever iOS your iPhone or iPad is running on, you can find a tool to jailbreak it. However, if your device is running on the latest released iOS version, you should make sure there is a tool capable of bypassing it. Also, if your device is already jailbroken and you wish to update your firmware to the latest version once it was released, you'll have to wait for some time. The thing is that jailbreak teams need some time to update their tools and make sure it works with the latest iOS version.
How to Jailbreak iPhone With Computer
Majority of the popular jailbreaking tools require a computer for their operation. The way these tools work is that the jailbreaking software has to be installed on a computer. The iPhone or iPad which needs to be jailbroken should be connected to the computer with the jailbreaking tool installed and a user should follow the on-screen guide to jailbreak the device.
How to Jailbreak iPhone Without Computer
There are also jailbreaking tools which do not require a computer. They work directly on a device. These apps developers use Apple's self-signature app service. This service allows you to install and run any app on an iOS device, including those not presented in the App Store.
You can use the Safari browser on your iPhone or iPad to use jailbreak tools like these. The jailbreaking process will be performed on the device itself without a need to involve a computer in the process. This type of the jailbreaking tools can be found at the next.tweakboxapp.com website. To find them go to the Apps category and select Tweakbox Apps subcategory. This is how you can install the jailbreak app on your device.

Jailbreak iOS 12.x.x
iOS 12.0 up to 12.5.2 can be jailbroken by the following tools:

Jailbreak iOS 13.x.x
Jailbreak iOS 13.0 – 13.5:
Jailbreak iOS 13.5.1 – 13.7:

Jailbreak iOS 14.x.x
Jailbreak iOS 14.0 – 14.8.1:

Jailbreak Tools Overview
There are jailbreak tools in the market you can choose from. They are designed for certain device models and firmware versions. You can jailbreak your device with a computer and without it. More information is below.
Here we've collected the overview of the most popular Jailbreak Tools which are capable of jailbreaking the majority of devices and iOS versions.
Odyssey Jailbreak Overview
Odyssey is a semi-untethered jailbreak tool designed for jailbreak of iOS and iPadOS versions 13.0 – 13.7. It can be installed via AltStore using any computer, Mac or Windows. If you don't use the AltStore, it can also be downloaded as a side-loadable jailbreak app. Since this is a semi-untethered solution, you'll have to jailbreak your device after each reboot. The Odyssey jailbreak uses Sileo package manager for packages and tweaks installation on devices.
Odyssey supports all A9 to A13 Devices, which are:
iPhone 11, iPhone 11 Pro, iPhone 11 Pro Max
iPhone X, iPhone XS Max, iPhone XR
iPhone 8, iPhone 8 Plus
iPhone 7, iPhone 7 Plus
iPhone 6s, iPhone 6s Plus
iPhone 6, iPhone 6 Plus
iPhone SE
iPad Mini 5th, iPad Air 3rd (2019)
iPad mini 4, iPad mini 3, iPad mini 2
iPod touch 6G
iPad Pro 2nd (12.9-inch),iPad Pro 1st (12.9 \ 10.5-inch)
9.7-inch iPad Pro ,iPad Air 2, iPad Air
The Odyssey Jailbreak tool can be downloaded here: https://theodyssey.dev/.
Chimera Jailbreak Overview
Chimera is a semi-untethered jailbreak tool which jailbreaks iOS 12.0-12.5.1 on A7-A11(X) on iPhones 5S up to iPhone X and iPads. It also supports A12(X), which are iPhone XS, XS Max, and XR but only those running on iOS 12.0-12.1.2. It can't be downloaded in the App Store, but you can find and download it from the alternative app stores like AppValley or AltStore. If you are a fan of Cydia, unfortunately, Chimera does not support it. It supports the Sileo package manager to install jailbreak tweaks on your iPhone or iPad. However, you should download Cydia impactor on your computer, which, in turn, will act as a side-loader installing the app on your iOS device.
Chimera jailbreak supports devices listed below:
iPhone XS
iPhone XS Max
iPhone XR
iPhone X
iPhone 8 Plus
iPhone 8
iPhone 7 Plus
iPhone 7
iPhone 6s Plus
iPhone 6s
iPhone 6 Plus
iPhone 6
iPhone SE
iPhone 5s
The Chimera Jailbreak tool can be downloaded here: https://chimera.coolstar.org/
Checkra1n Jailbreak Overview
Checkra1n is a jailbreak tool based on the checkm8 exploit. This tool is semi-tethered which means you'll need a computer to jailbreak your device after reboot. Checkra1n supports A8-A10X devices running on iOS and iPadOS 12 and up to 14.8.1. The tool is compatible with macOS and Linux. The Windows version is in development as yet. Currently Cydia package manager is installed by default, but other managers should be available in the future.
Checkra1n jailbreak tool supports devices listed below:
iPhone 6s
iPhone 6s Plus
iPhone SE,
iPhone 7
iPhone 7 Plus
iPad 5th
iPad 6th
iPad 7th
iPad Air 2
iPad mini 4
iPad Pro 1st
iPad Pro 2nd
iPod touch 7
Actually, Checkra1n also can jailbreak A11 devices on iOS 14, which include iPhones 8, 8 Plus and X. But there is one thing a user should do before the jailbreaking process, which is to turn on the option 'Skpi A11 BPR check' in the Checkra1n app itself. You also should be aware of the fact that this step will disable the passcode on the device which affects authentication and security.
You can find the Checkra1n Jailbreak tool and more details here: https://checkra.in/.
Jailbreaking FAQ
Can Jailbreak damage my iPhone?
The short answer is No. There was a chance that a jailbreak could damage devices but this happened on the very first iPhones and jailbreak tools. These days, jailbreaking is safe as it is nearly impossible for an average user to damage an iPhone by using a jailbreak tool if the device has no hardware issues.
The worst thing which can happen to your iPhone is becoming unresponsive. But a factory reset is the solution for this problem on devices without hardware issues. The only danger you may encounter is unsupported tweaks or installation of some harmful app from an unsafe source.
As for unsupported tweaks, this is not a big problem these days. All newer jailbreak tools which are currently used have a Safe Mode which prevents installation of unsupported tweaks and you can safely remove them from your iPhone.
Does Jailbreak Remove Warranty from iPhone?
This is kind of a tricky question since Apple recognizes the US government's DMCA exemption ruling which makes jailbreaking legal, but, at the same time, they do not allow it in the warranty agreement. The trick is that you are allowed to do whatever you want with your iPhone, including jailbreaking, but Apple can refuse you service on the grounds of the warranty agreement.
Here is what they say:
Fortunately, there is a way to take care of the warranty issue. You can easily erase any trace of jailbreaking on your iPhone by performing factory reset on it. If you feel that your device requires Apple's servicing, just perform factory reset before you visit a servicing center and there will be no proof it was ever jailbroken. In this case they won't have any reason to reject your warranty.
Jailbreak Source:
iPhone & iPad Unlock Software
Програмне забезпечення для розблокування Mac