iOS 15.6.1 iCloud Activation Bypass
Whether intentionally or not you have installed the most recent iOS 15.6.1 on your iPhone, worry not even if you see the Activation Lock screen on your device. Learn about the best iOS 15.6.1 iCloud Activation bypass with the iRemove tool and how it can fix your issues with a single click of a button on your Mac.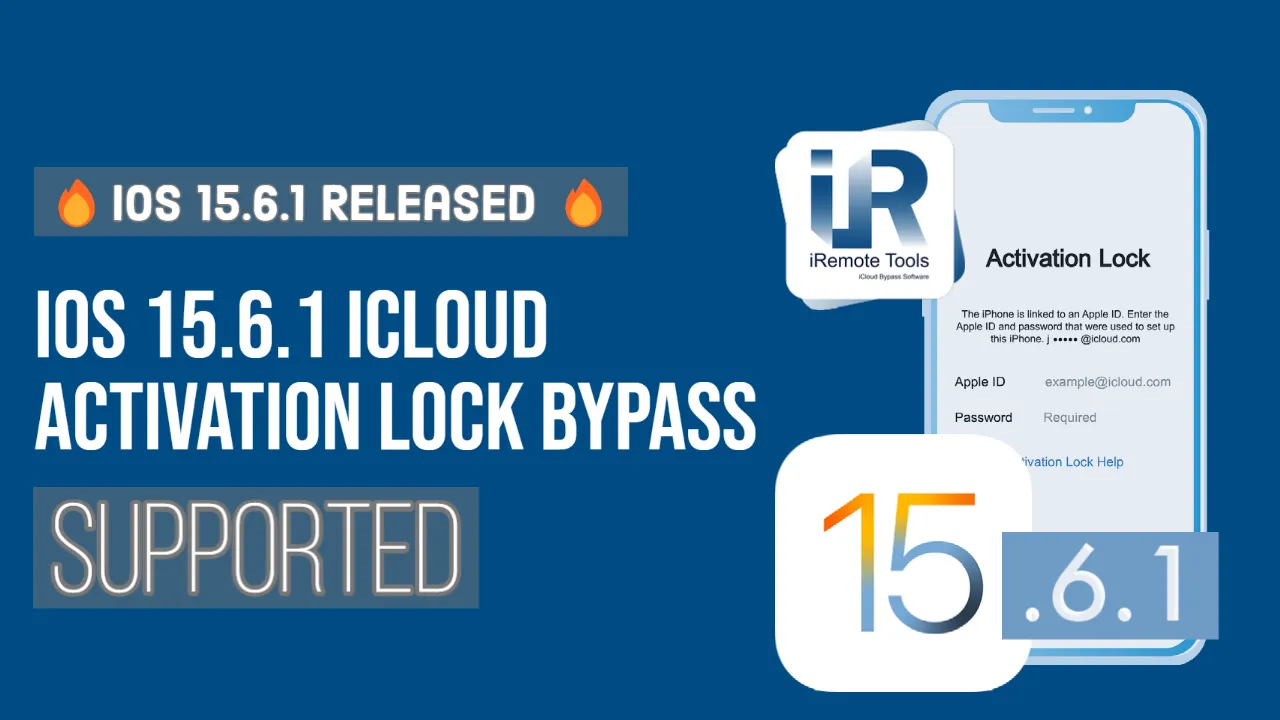 词汇表
Apple rolled out its latest iPadOS 15.6.1 and iOS 15.6.1 for iDevices on August 17, 2022. Those users whose gadget had enabled the automated update feature found out they were suddenly using a newer firmware version which could bring back a previously bypassed Activation Lock. Luckily, you can revert the changes and enjoy all the features of your iPhone within seconds.
How iCloud Bypass Is Possible on iOS 15.6.1
The remote iRemove service was developed to help you bypass iOS 15.6.1 iCloud Lock without Apple ID and password. It is a great solution for anyone who has purchased a locked device or forgot their iCloud login credentials and has lost the original purchase receipt to restore those details.
This tool uses the Checkm8 exploit found in Apple mobile operating system. That very same exploit makes it possible to jailbreak your iPhone with Checkra1n Jailbreak. And the iCloud bypass on iOS 15.6.1 is only possible on jailbroken devices.
Using the exploit, the iRemove software bypasses the iCloud Lock screen and gives you full access to all features, such as phone calls, text messages, mobile and Wi-Fi Internet, your iCloud account, App Store, etc.
How to Perform iOS 15.6.1 iCloud Activation Bypass?
With iRemove software, you don't have to worry about your skills or knowledge. This tool comes with built-in Checkra1n Jailbreak and can run on Mac computers (you should have macOS 10.11 or later). All you need is your locked smartphone, a computer to connect it to, and the iCloud bypass tool.
The rest is simple and quick:
Download the iRemove iCloud Bypass Software and install it on your Mac computer. It will ensure your connected locked iOS 15.6.1 iPhone is supported and let you order the service;
Pay for using the tool, and it will add your device's IMEI or serial number to the database. It means you can use the service right away. Besides, you will get a lifetime license per your one locked Apple gadget to reuse iRemove in the future without extra cost;
You will see the 'Bypass' option, click it and wait for the software to do the rest.
Right after the iOS 15.6.1 iCloud Activation Bypass with iRemove, you can access all phone/tablet functions, features, and apps. It is the most reliable and fast service you can use 24/7.