Remove Activation Lock without Previous Owner
All methods to ☆ REMOVE ACTIVATION LOCK WITHOUT PREVIOUS OWNER ☆ 2022 Ultimate guide for iPhone and other iOS users.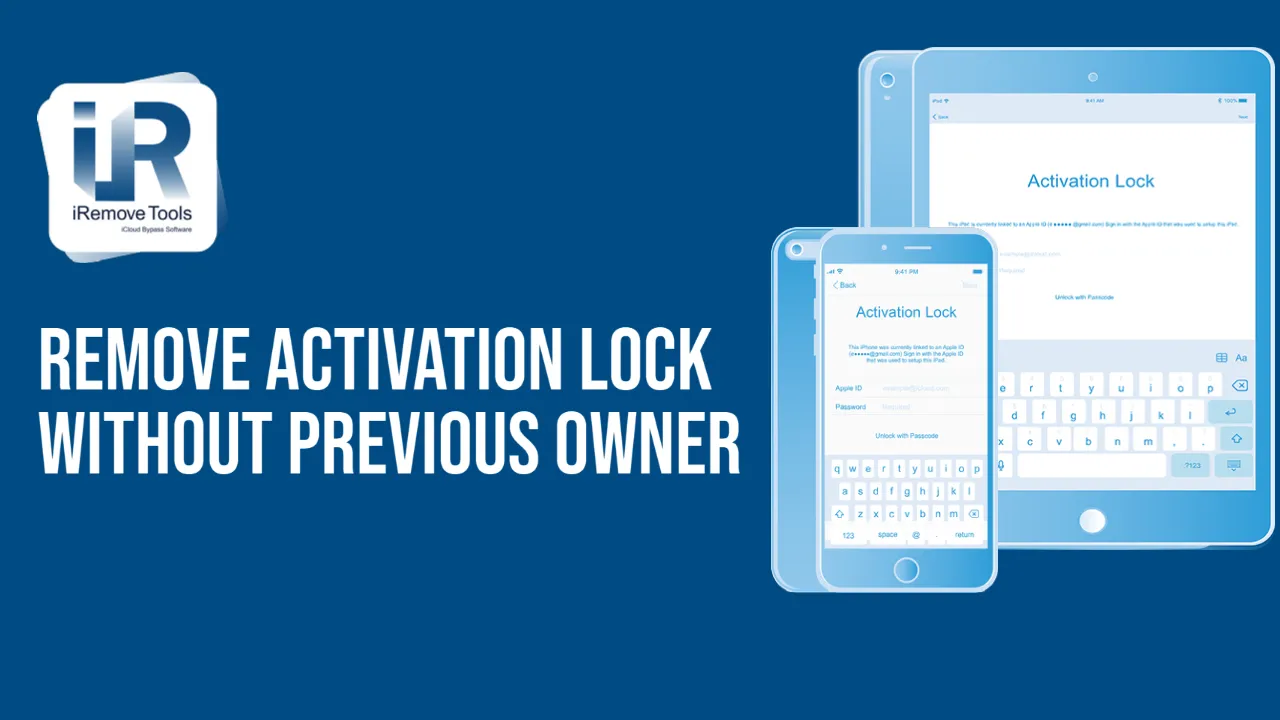 Глосарій
Best Ways to Remove Activation Lock without Previous Owner in 2022
It is common today for a foreign user to purchase an iPhone on eBay or from other online sellers and receive an iCloud locked device. Many users feel helpless and have no idea how to fix their unpleasant situation. So, we created this ultimate guide with the best ways to remove Activation Lock without a previous owner. You will find it helpful and very user-friendly.
The instructions below will mention all existing methods of iCloud Lock removal from iPhone and other iOS devices. Also, you will find questions to the most common questions regarding the Activation Lock.
About Activation Lock: Quick Look
The iCloud Activation Lock is a part of Find My tools. Apple released such a security option for different devices, including the iPhone and other iOS gadgets.

There is no need to enable Activation Lock. It turns on automatically when a user enables Find My iPhone or another Find My tool. And if the feature is activated, it protects the smartphone from being accessed by third-party users who cannot reactivate the handset even after erasing or resetting it.
Unless the Apple ID and password used for linking the iPhone to the iCloud account is entered, this device will keep asking for the login credentials and won't let its features. Its screen will show Activation Lock.
So, enabling Activation Lock Find My security feature has its pros:
You, as the device owner, can track your iPhone location when it gets stolen or lost;
You can turn on the Lost mode using Find My distantly;
You can distantly reset your smartphone password using your iCloud account.
But cons also exist:
You must turn on Find My before your device is lost or stolen, or it won't be protected by the tool;
Better keep a receipt of your iPhone purchase (it could help you if you forget your Apple ID and password);
You are required to enable Find My if you choose AppleCare+ Theft & Loss protection.
How to Remove Activation Lock without Previous Owner
An Activation Lock on the iPhone screen 'screams' that this device is linked to your or someone else's iCloud account. The easiest way to fix this issue and remove the block is to enter the initial iCloud account login credentials.
However, you might not be able to complete this most straightforward task without the previous owner (in case it is not originally your gadget). Is there a workaround? There are unofficial yet reliable and trusted methods of bypassing the Activation Lock screens without the Apple ID and password of the previous owners.
Solution #1: One-Click Activation Lock Removal with iRemove Tools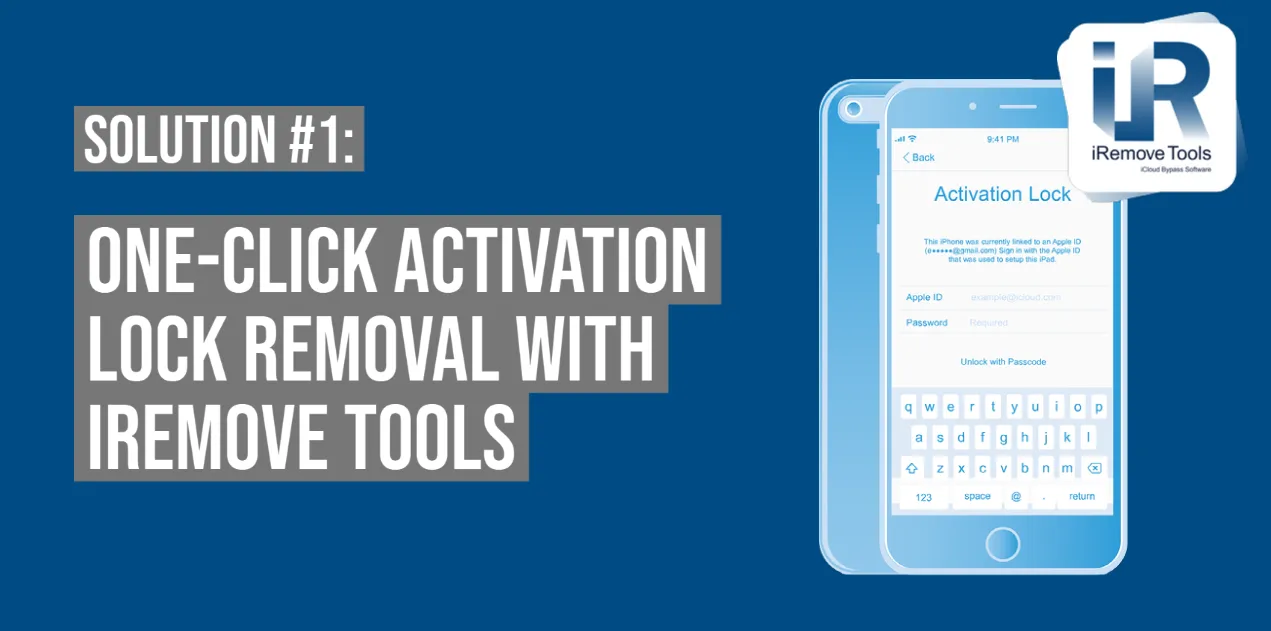 You need no password to bypass Activation Lock on iPhone with iRemove Tools. This software can fix the locked screens on iOS 12 through iOS 14.8 devices. Today, iRemove is one of the simplest and fastest solutions. It reactivates locked smartphones without the previous owner's iCloud ID and passcode. You will love the advantages of this method:
User-friendly interface with on-screen instructions;
Remote access;
Activation Lock removal without the previous owner data;
Seconds to complete the task;
Ability to sign in with your Apple ID and password right after bypass;
The previous owner cannot track a bypassed iPhone;
The previous owner cannot block or erase your device after bypass;
Full support for iPhone 5S through X models and iOS 12.3. through iOS 14.8.
See more details on removing Activation Lock from iPhone with iRemove Tools in this video guide.
You will love the simplicity and quickness of this solution. There are only three quick steps to succeed:
You should download iRemove iCloud Activation Lock Bypass Tools and install it on your Mac. Connect a locked device and see how the software checks it to ensure it is compatible with the service.
Eligible users can order the service and receive their lifetime license for reusing iRemove.
Finally, you will see a 'Start' option. Click it and let the iCloud bypass complete.
After the iCloud lock screen is bypassed, you can use the iPhone with no problems. All features will work.
Solution #2: DNS Bypass via WiFi Settings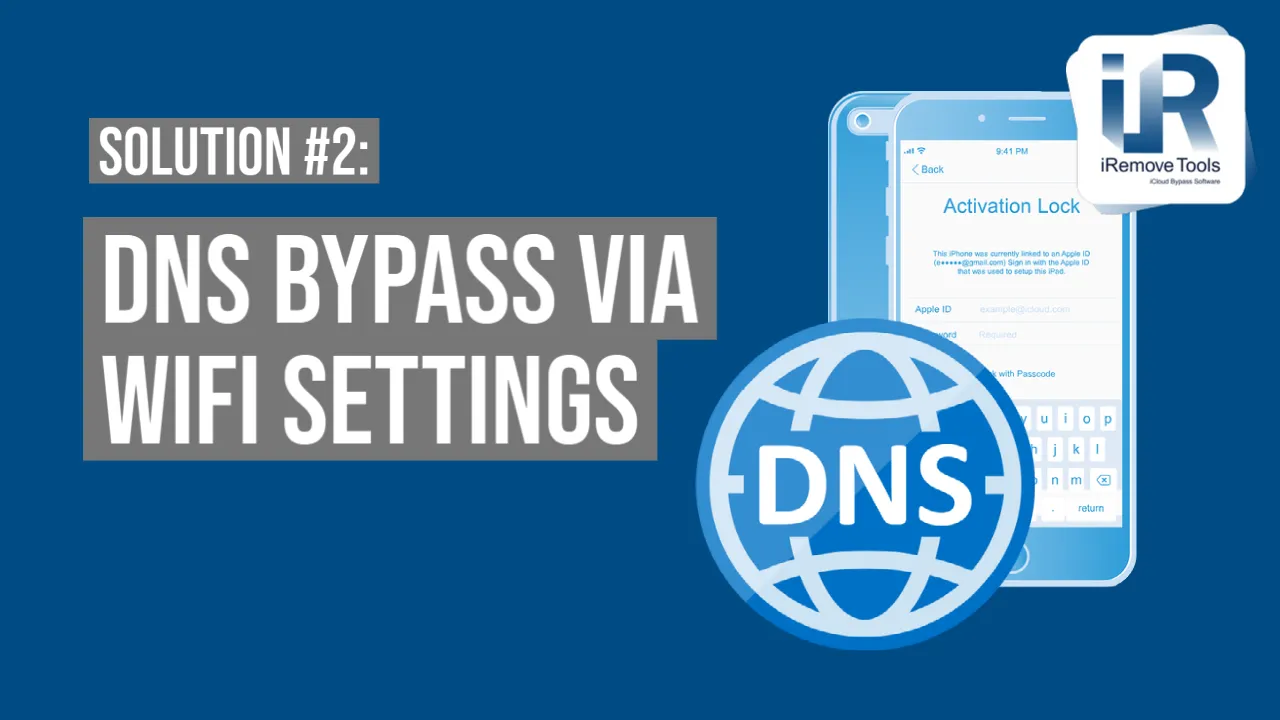 Domain Name System, shortly known as DNS, is a service converting names into IP addresses. Using this bypass method, you will have to access the iPhone menu, choose language, country, select 'More WiFi settings', and make the device 'forget that network'.
You will need to enter new WiFi settings manually, depending on your country. These are the primary DNS server IP addresses you could try:
104.154.51.7 for the USA;
104.155.28.90 for European countries;
35.199.88.219 for South America;
104.155.220.58 for Asian countries;
35.189.47.23 for Australia and Oceania.
If you live on a different continent, enter 78.100.17.60 as your DNS server.
Then you will enable WiFi again, click 'Next' and 'Back', and, if you are lucky, you will bypass iCloud Activation Lock on the iPhone.
Such a method is not a permanent removal of Activation Lock. It might be complicated for a not-tech-savvy person, and it does not work in many cases. Besides, even if you are successful, you will have to repeat all the steps each time you restart the device.
Solution #3: Remove Activation Lock Through Apple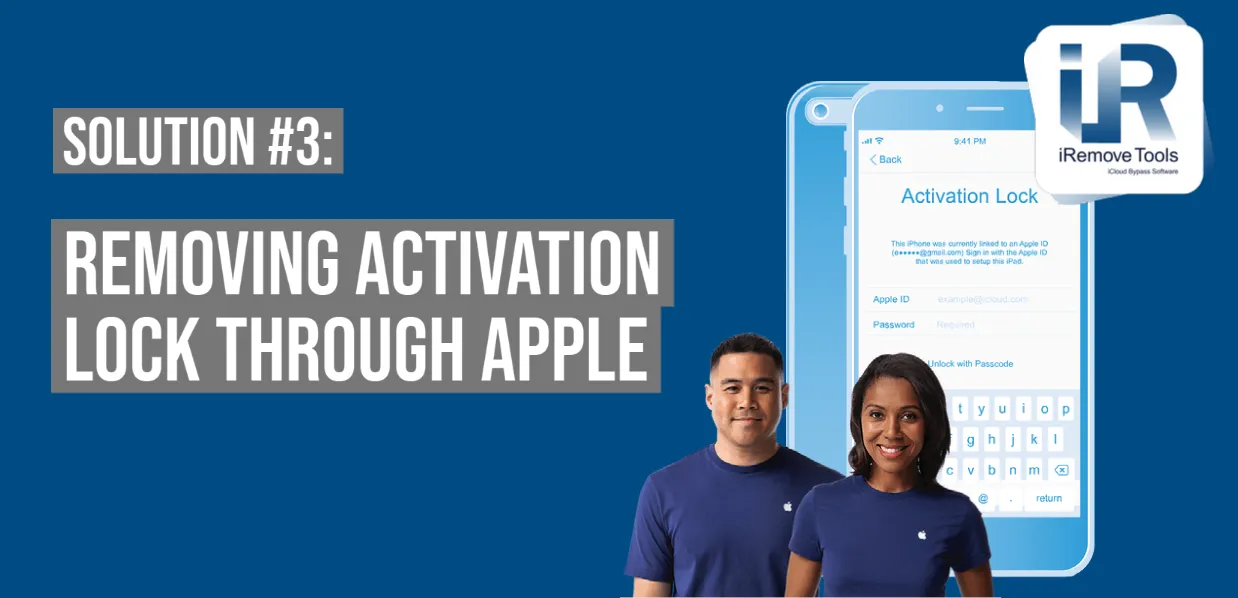 The two official ways to unlock Activation Lock are entering a correct Apple ID with a password or contacting Apple support. The company is willing to help its customers remove iCloud Lock, but you must have proof of purchase.
Not every customer saves receipts for years after buying gadgets. It is easy to lose such documents, forget where you keep them, etc. But if you are lucky and have proof of iPhone ownership, try to contact Apple.
You can reach the support through the official website: https://www.apple.com/contact/. You will need your receipt, iPhone serial number, your AppleCare agreement to get help. Without these documents, you will most likely fail to find a solution.
Also, the fix is simple for the original owners of new iPhones purchased from Apple. If you get a device from another seller, second-hand market, or your friend, you should choose another method.
Solution #4: Removing Activation Lock with Device Previous Owner
Sometimes, you could reach the previous iPhone owner once you purchase a locked device. In this situation, you can ask that person to help you distantly or personally. Below, we have outlined some of the most popular solutions found by Apple users.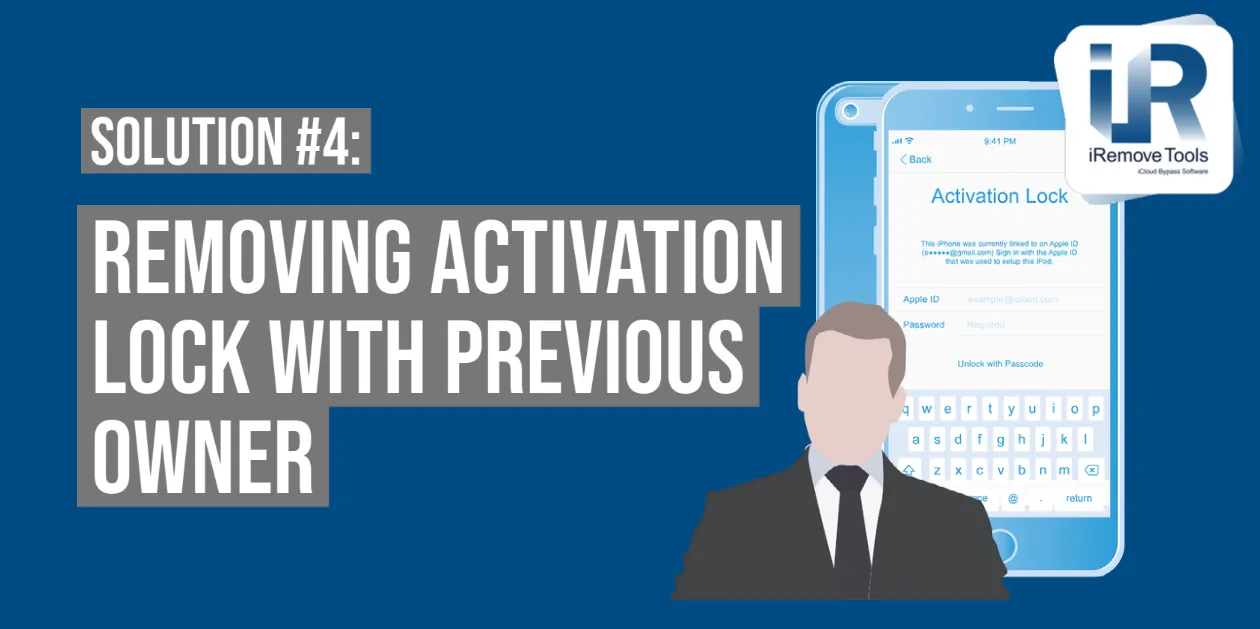 Method #1: Personal Metting with a Seller
Users who purchase a locked iPhone from someone they know well can get help quickly. Ask the seller to meet for a couple of minutes. Take your problematic device with you.
Ask the seller to enter their Apple ID and password, and you will unlock the gadget at once. Just ensure the seller has erased your device and removed it from their iCloud account. This way, you can set up your smartphone from scratch and link to your iCloud.
Method #2: Through iCloud.com
Suppose a seller is willing to help you, but you cannot meet personally. In that case, it is possible to remove Activation Lock remotely using the icloud.com website.
Ensure the original iPhone owner that this process is super fast. It is easy to complete online on their end:
Ask the seller to visit www.icloud.com and sign in using their Apple ID and passcode.
Then, it is a must to select Find My iPhone in iCloud and see a list of All Devices.
It is necessary to select your iPhone and press 'Erase', and after this, 'Remove from Account'.
At once, you, on your end, can set up your smartphone like new and use it without issues.
More Tips for Removing iCloud Activation Lock
If you don't know the original iPhone owner but wish to contact them, there are several things you can try.
The first method is through the information on the screen:
If you try to unlock the screen and see a message about iPhone being lost, there should be a phone number;
Call it, and you will reach the original owner of the device.
The second method is through IMEI code:
When there is no message on the locked screen, you can remove the SIM card and look at the SIM tray or the device's back for the IMEI number;
Use the IMEI checker to figure out the mobile carrier;
You can contact the carrier and try to get details about the device owner.
Answers to Common Questions
You might still have questions regarding Activation Lock removal without a previous owner. We have compiled a list of the most common ones.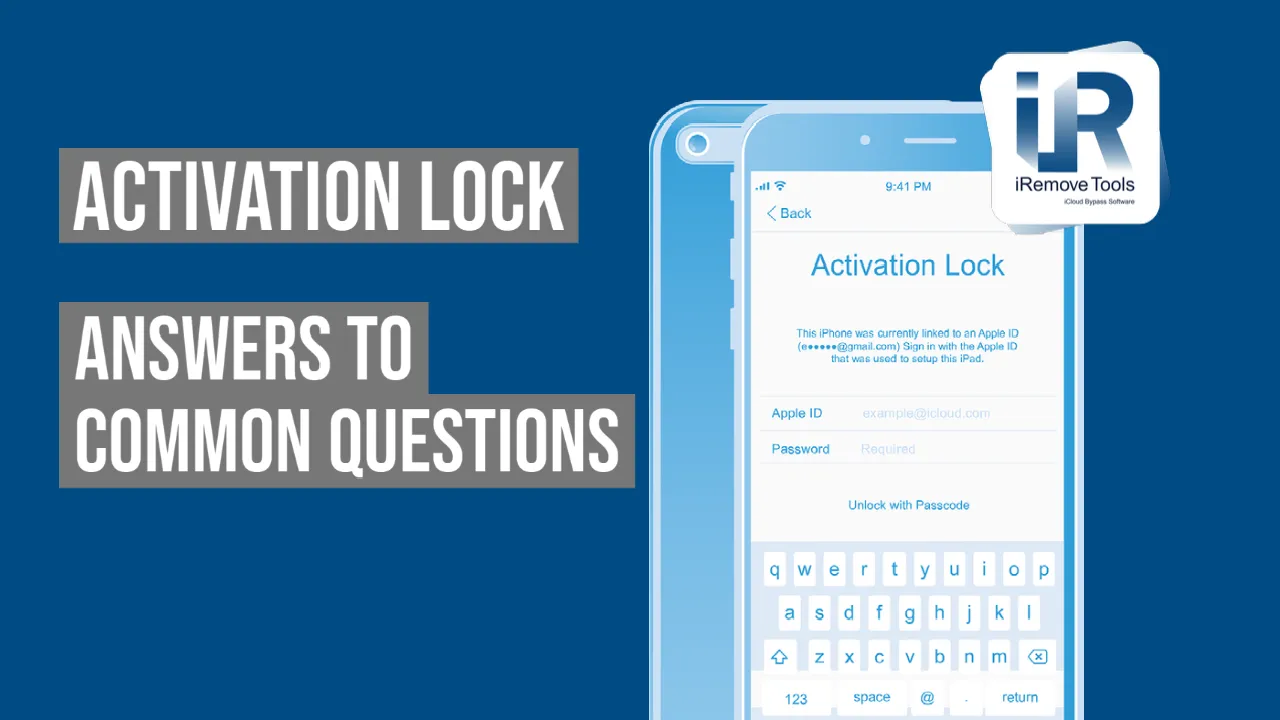 Can I bypass Activation Lock without the previous owner on every iPhone?
It is easy to remove the Activation Lock without Apple ID, password (previous owner) on many devices. But not all iPhone models are compatible. You have to meet the requirements as specified by bypassing tools, online services, or Apple.
Is it easy to erase details about the previous iPhone owner after unlock?
Everything depends on how you remove the Activation Lock. Suppose you have the original Apple ID and password. In that case, you can launch Settings - choose General - Reset option and click 'Erase All Content and Settings'. To complete this action, you must enter the iCloud account credentials.
If you don't know the login details, you can only bypass Activation Lock. But it will return if you erase the content, reset the device, or update the iOS version.
Can I disable Activation Lock by turning off Find My iPhone?
Absolutely! Activation Lock is a part of Find My, and it does not exist on its own. This security measure is enabled when you turn on Find My. So, if you disable the tool, its security measure will also remain off.
Is it free to bypass Activation Lock without the previous owner?
There are free and paid methods of Activation Lock removal. If you know Apple ID and password or can reach the previous owner and get help from them, you will fix the problem for free.
However, the previous owner is often not helpful or doesn't share the iCloud login credentials. Or you have no proof of purchase along with other documents required by Apple. Thus, your choices are limited. Most bypass tools that guarantee success to compatible devices are not free.
How to protect me from getting a locked iPhone?
Users who purchase devices on second-hand markets should be very attentive. It is perfect to meet with the seller and ask them to erase the device before your eyes. This way, you will be 100% protected from getting an Activation Lock screen.
Bottom Line
Now you are familiar with all existing solutions for removing iCloud Activation Lock with and without the previous owner. It is best to try the free options until you proceed with the paid services.
Also, protect yourself from buying a locked second-hand smartphone. But if you already own such a device, remove Activation Lock and forget about your problem at once.
iPhone & iPad Unlock Software
Програмне забезпечення для розблокування Mac