Reliable Ways to Bypass the Activation Lock on an iPad
When you purchase a second-hand iPad with Activation lock screen, and its seller does not help you activate your device, you can still use all its features. There are several methods of iPad Activation Lock removal. Some are free, and others require a small fee, but the result will amaze you! Learn how to bypass Activation Lock on an iPad without the previous owner Apple ID and Password!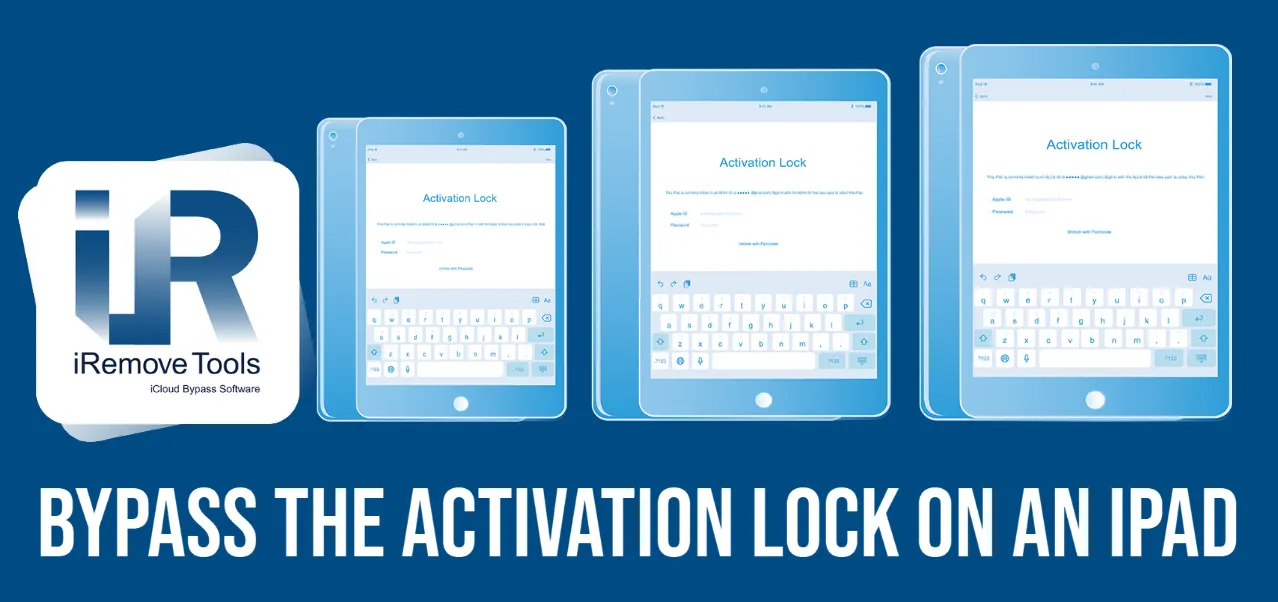 Glossaire
Forgot Apple ID and Password to Activate iCloud Locked iPad
iPad screen activation may require an Apple ID and password. It happens when Find My is enabled on the tablet, which automatically turns on iCloud Activation Lock. The worst thing happens if you forgot Apple ID and password to activate iPad or you don't know them because the device was not originally yours.
The Find My Activation Lock is a security option meant to protect lost and stolen iOS devices from being accessed by a thief. But this measure becomes a headache to regular users who purchase refurbished and used gadgets and receive a problematic iPad with a lock on it.
This issue should not worry you. There are great solutions available remotely, and you must learn about reliable ways to bypass iPad Activation Lock. Give a locked tablet a happy second life!
Ways to Remove iPad Activation Lock
The easiest way to remove Activation Lock on an iPad is 100% free. Find the original login credentials and enter your Apple ID and password. However, this free method might not be available to users who purchased a locked tablet.
Still, you can try to contact the seller and ask for help. If he is the original owner, he could remotely sign in to the online iCloud account and remove your iPad from it. Legitimate iPad owners who wish to remove Activation Lock on an iPad without a previous owner can also succeed!
Unless the Apple ID and password used for linking the iPhone to the iCloud account is entered, this device will keep asking for the login credentials and won't let its features. Its screen will show Activation Lock.You don't need to contact the seller, find Apple ID, password and enter these credentials to unlock iPad with Activation Lock with iRemove Tools. This service is perfect for owners of locked tablets who could not regain access to the Apple device using the free unlock methods.
How to Remove Activation Lock on an iPad without Previous Owner
iRemove Tools is a remote service developed to provide quick help to every iPad user who forgot Apple ID and password to activate iPad and requires Activation Lock removal.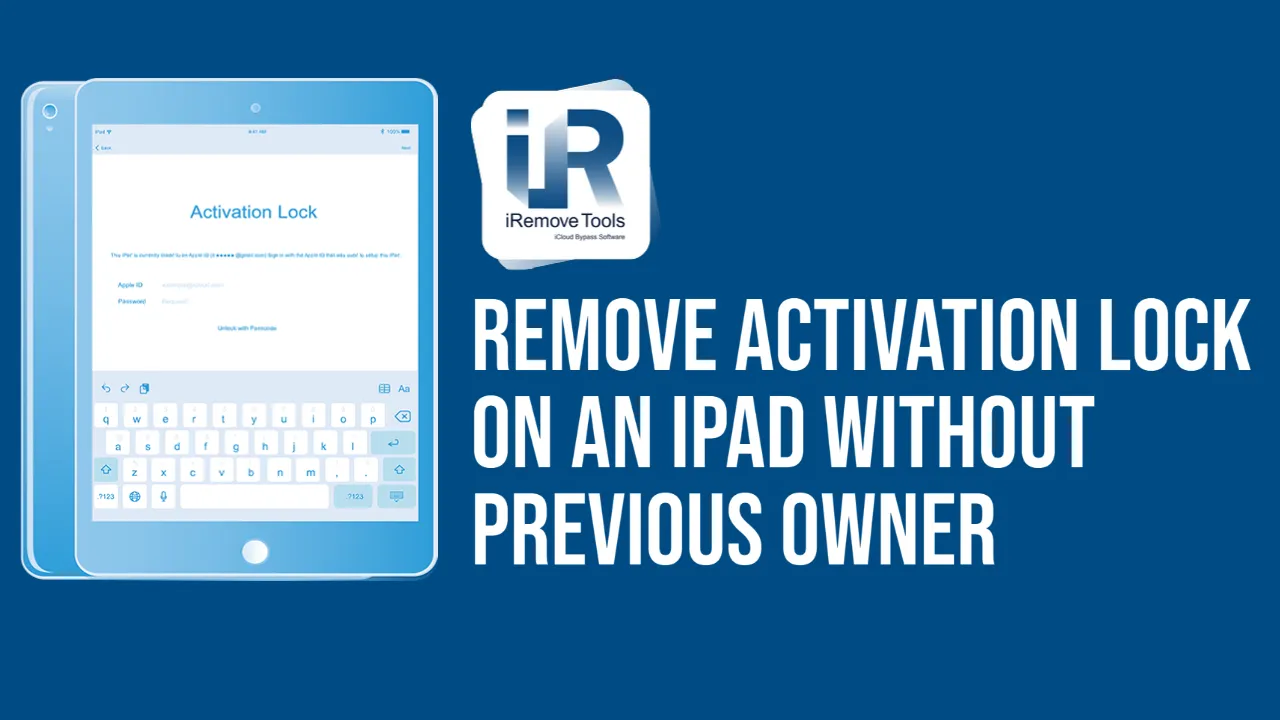 It is compatible with the following models:
iPad Air and Air 2;
iPad 5, 6 and 7;
iPad Pro 2016 and 2017;
iPad mini 2, 3 and 4.
The service supports iPad's running on iOS 12 through 14.8.1 and available on macOS computers only at the moment. Thus, you will need Mac, a locked iPad, and iRemove software to remove Activation Lock without the previous owner.
Besides, the iRemove 6.2.5 version is perfect for iPad users with baseband activation ready to use. Once you unlock such a gadget, you can call your friends, answer phone calls, send text messages and communicate without issues. However, these features will not work on refurbished, replaced, SIM and carrier-locked devices, which can still be unlocked but won't get a signal.
Follow a user-friendly guide below and learn how to unlock iPad with Activation Lock. Remember that you need no Apple ID, password, or previous owner for bypass Activation lock on your iPad.
How to bypass Activation Lock on an iPad?
Bypassing the Activation Lock on an iPad is super easy if you choose iRemove, which is available to all iOS 12.3 - 14.8 devices. These are the main three actions to take:
Download the iRemove iCloud Activation Lock Bypass tool. But before this software can ensure it can unlock iPad for you, jailbreak the tablet. You can use the built-in Checkra1n Jailbreak.
Users with a device eligible for Activation Lock removal can place the order and pay for using the iCloud bypass service. This step is essential because the software's database records the unique IMEI or the serial number of your iPad. This record is your lifetime license for reusing the bypass Activation Lock software in the future for free if ever needed after factory reset/iOS upgrade.
It is easy to pay for your order with Visa, American Express, Master Card, Z3X dongle box credits, and Cryptocurrency. Disconnect your iPad after you pay and connect it back. Now the iRemove will show the 'Start' option. Click it and be patient for several minutes as the software runs. The tablet will reboot, and you will see a message about a successful Activation Lock removal.
Finally, you can activate iPad and use its features, functions, apps, and phone calls (appliable for Cellular iPad).
Video tutorila: How to bypass Activation Lock on an iPad?
Summary
Are you ready to bypass the Activation Lock on an iPad? Either recollect or find the original Apple ID and password or use the reliable and quick remote service that requires no credentials. Your device cannot wait to operate as if new!
Logiciel de déblocage iPhone et iPad
Logiciel de déverrouillage Mac