What We Need to Check Before Buying a Used iPhone
Not everyone is willing to spend a fortune on a new iPhone of the latest generation. Many people prefer saving money and ecology by investing less into a second-hand Apple smartphone. The question arises, what you need to check before buying a used iPhone to have a great experience and get a device that will last you for a long while.
We have prepared a list of what you should double-check to avoid various risks while getting one of the popular iOS smartphones from someone online or in person.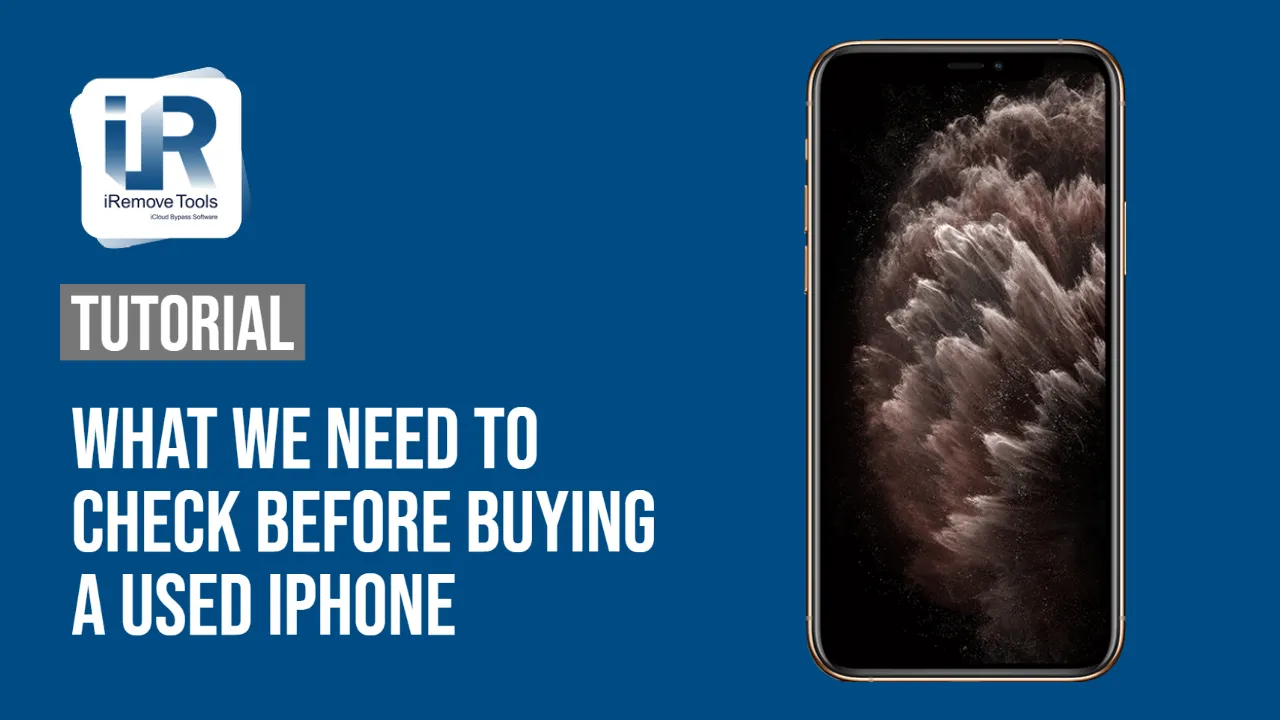 Глосарій
Checklist for Users Before Buying a Used iPhone
These are the most important things you should learn about a second-hand handset you wish to own:
The working conditions (excellent or poor).
Anyone who wants to buy a used iPhone wishes it to work like new, have all features available, and come without issues. It is understood. And luckily, many things you need to learn can be checked online through a reliable IMEI.org service, which offers many checking tools for free.
You will love how easily you can get essential details about Apple devices remotely without leaving your home.
Learn iPhone IMEI
You can learn many unique data about any used iPhone by only knowing its IMEI number. This unique identifier tells about the device way more than a user can say. You only need to run the IMEI checks offered by IMEI.org, and within minutes, you will get the answer to your question, whether to get that device or not.
Finding an iPhone IMEI code is essential and straightforward because you need it to check a used iPhone before buying it.
Method 1.
The most popular way to locate the IMEI on iPhone is by dialing a quick set of digits *#06# - the number will appear on the handset screen.
Method 2.
If you have the handset in hand, you can look up its unique ID in Settings. Here you will go to the General and About section where IMEI is listed.
What to Check by iPhone IMEI
Even if you know only the iPhone IMEI number, you already have multiple opportunities to check before buying the used device.
Firstly, you can learn if the iPhone SIM card is locked or unlocked (if you can connect to different mobile networks or use only one carrier). Secondly, you can check the iCloud Activation Lock status of the phone to ensure it comes without a locked screen and gives you access to all iOS features. Thirdly, you can discover the MDM status and ensure the used handset is not a corporate device fully controlled by any organization.
Besides, you can find information about the handset blacklist status, warranty details, and phone specs by one IMEI code. It is super easy and convenient.
You can even use Free Phone Model Lookup Tools to convert iPhone IMEI into a serial number and discover such facts as manufacturing place, phone color, storage capacity, and way more!
What to Check with iPhone in Hand
You need to check many other things before buying a used iPhone from anyone online or offline. Since the iOS handset is so popular and often gets a second life in a new family, you should avoid various problems and issues with it.
Thus, find out if the seller can offer you proof of purchase. Such a receipt will help you get Apple support and help if anything is wrong with a smartphone. Also, it can help you learn more about your warranty details and ensure that the second-hand device you wish to get is a clean smartphone.
Don't believe in words, and don't stop if the seller shows you the receipt (through video conversation or during a personal meeting). You need to ensure that the receipt truly belongs to the seller, so check the date of purchase and the customer's name and ask the seller to show his ID. The information must match.
Having physical access to the phone is also a big plus. You can touch buttons to see how fast they respond, test the camera, microphone, gestures and ensure that the iPhone is in good shape.
Try to insert headphones and charge the device (if possible). Make sure that the ports are clean from dust and dirt, check the battery health in Settings - Battery, and then decide.
Checks = Minimum Risks
If you check various details about the device by IMEI and yourself before buying a used iPhone, you will minimize the risks of getting a problematic smartphone. Learn as much as you can, all specs, blacklist, SIM-lock, Activation Lock, MDM profile statuses, and ensure that the handset has no physical issues. Using IMEI.org checking tools and your senses, you will ensure that your second-hand Apple gadget will serve you well!
iPhone & iPad Unlock Software
Програмне забезпечення для розблокування Mac