How to Unlock iCloud-Locked iPhone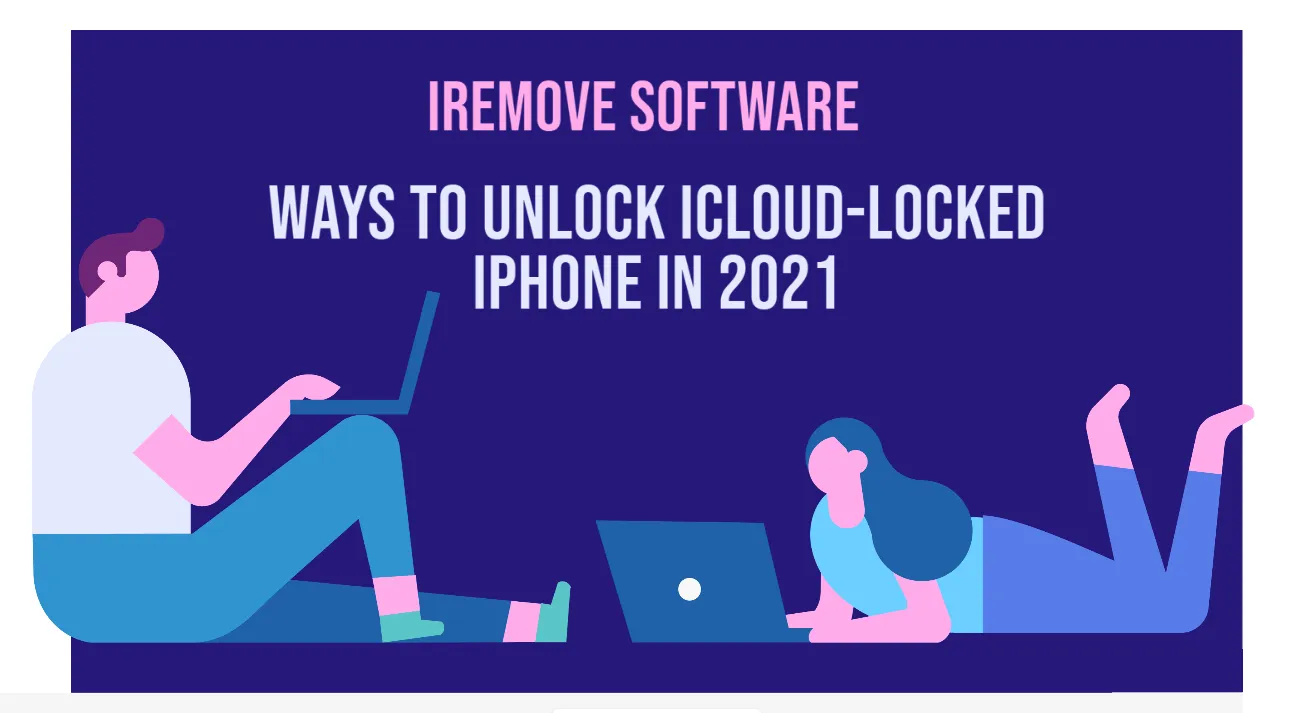 Unlock iPhone Guide: Quick Tips
When a used iPhone still has its previous owner information, or a user forgets the passcode, the smartphone becomes iCloud-locked. Follow our tips and successfully unlock iCloud-Locked iPhone.
Is it your iPhone?
Log in to your iCloud account with the Apple ID and passcode first used for device activation.



Is it a used device?
Contact the owner who linked his iCloud account to your iPhone. The original owner should sign in to the iCloud account, unlink your iPhone from their account through Find My, and erase your gadget.



Do you have proof of iPhone purchase?
You can contact Apple support and ask them to help you unlock your iCloud-locked iPhone.
Don't know the password and Apple ID?
Use the iremove.tools to bypass Activation Lock on iCloud locked iPhone.



Our guide explains how to unlock iCloud-locked iPhone to get all the new device features. Such a locked smartphone has the Activation Lock security measure enabled as a theft-prevention action. Usually, you must enter the Apple ID and passcode initially used to turn on the Find My Activation Lock to unlock such a gadget.
Find My app & iCloud-Locked iPhones
Apple introduced its Find My app as a security measure. On iPhones with this app turned on, Activation Lock enables automatically. This feature protects the smartphone from strangers' access, not allowing them to delete data, activate iPhone on their iCloud account, and turn off the Find My application. Unless they enter Apple ID/passcode that enabled Find My.
You have several methods that let you fix the iCloud-locked iPhone issue. Everything depends on your situation.
Is iCloud-Locked iPhone Yours?
These are the steps you should take to unlock iCloud-locked iPhone if it belongs to you.
Step 1. Ensure that your iPhone is iCloud-locked. Does its display show Activation Lock message?
Step 2. Do as advised by the screen message — type in the Apple ID plus passcode you used for the first activation.
Step 3. You will unlock the device.
But if you cannot remember the Apple ID passcode, it is a must to reset it. Suppose your handset is running iOS 11 or a newer firmware version. In that case, you can enable the Two-Factor Authentication and turn off the Activation Lock. It will protect Apple ID better. Do this via Unlock with Passcode - Use Device Passcode - now, you can type in a password.
Can You Contact the Original Owner of Your iPhone?
Users who have purchased a used Apple device linked to the owner's iCloud account face a complicated situation. If it is not your Apple ID and passcode, you cannot know it.
It becomes easier if you can contact the original iPhone owner who has linked the smartphone to their iCloud account. If you live close to each other, you can:
1. Talk to the previous owner. Persuade him or her to type in their Apple ID and password to unlock the smartphone.
2. When the iPhone is unlocked, and you have full access to its home screen, ask the previous owner to unlink it from their iCloud account.

Suppose the iPhone is running iOS 10.2 or older firmware version. In that case, it is necessary to get to Settings - choose iCloud - click Sign Out.

Suppose the iPhone is running iOS 10.3 or a newer iOS version. In that case, the original owner has to launch Settings - choose their name - click Sign Out.

It is necessary to type in the Apple ID and passcode once again when the gadget tells.
3. Then comes the time to finally delete the original owner's Apple ID from your iPhone. How can it be done? Suppose the iPhone is running iOS 10.2 or older firmware version. In this situation, it is necessary to click Sign Out - Delete from My iPhone.

Suppose the iPhone is running iOS 10.3 or a newer iOS version. In that case, it is a must to click the Turn Off option simply.
4. To erase the iPhone, it is needed to launch Settings - select General - choose Reset - click Erase All Content and Settings.
When the smartphone is no longer linked to someone's iCloud and is erased, it will restart. Great news! You see no Activation Lock.
Locked iPhone Owner Not Nearby
Some original iPhone owners agree to contact you, but they are not nearby to assist you with unlocking the device. They can still help you remotely through their iCloud account.
They need to:
1. Visit iCloud.com website and access their account using their Apple ID and password.
2. Get to Find My - All Devices and choose your locked iPhone.
3. Click Erase option and do as suggested in the application.
You also have to take a step after the original iPhone owner removes your iPhone from his or her iCloud account. You should restart your device, which will start up without the Activation Lock message.
Can't Find iPhone Original Owner
It is often impossible to contact the original owner and unlock iCloud-locked iPhone with the original Apple ID and password.
Apple's Activation Lock is a great security feature that you can bypass using iremove.tools. Of course, it is best to double-check that a used phone has no lock before you buy it.
Before working with iremove.tools, you can contact Apple to make sure you did everything to unlock your iPhone. However, reaching out to Apple requires proof of smartphone purchase. If you have no receipt or other assurance, better use an alternative method to unlock iCloud-locked iPhone.
Does iCloud-Locked iPhone Mean It Is Stolen or Not?
There are many reasons why the iPhone shows an Activation Lock screen. And in many situations, such a device is not stolen.
Sometimes an owner activates the Activation Lock by accident. Sometimes a user simply forgets about this security measure:
And doesn't disable Find My application while erasing the device.
Or erases the phone but does not sign out of his or her iCloud account.
Or Apple ID becomes disabled.
Many users still suspect that the iCloud-locked iPhone could be stolen. However, it is not always the main reason for the Activation Lock problem.
In other words, when you buy a used iPhone, ask the seller to show its screen. Be sure that the previous owner signs out of his iCloud account, disables Find My, and erases the gadget before handing it to you. If the seller cannot do this, look for a different device.
Is There a Real iCloud-Locked iPhone Bypass?
It is fantastic if you can check the used iPhone before buying it and receive an unlocked device in excellent condition. But if you already own a used iCloud-locked iPhone, you might google how to fix this issue.
Some websites even promise to unlock your iPhone permanently. And they do not ask for Apple ID or password. A permanent unlock is impossible without Apple ID/passcode, and you should avoid sites that guarantee such a result. But Activation Lock bypass is a reality and iRemove Tools offers such a service distantly.
It is a must to understand one crucial thing. When you unlock iCloud-locked iPhone through the bypass, you agree to break your device's connection with Apple. This service is based on a vulnerability in iOS firmware, and it requires jailbreaking.
So you have two possible ways on how to remove iCloud Activation Lock from your iPhone screen:
Bypassing Activation Lock on iPhone has its pros and cons.
Its main advantage is that it does not require you to enter the original Apple ID and passcode. Thus, this method is perfect for users who cannot contact the original iPhone user to disable Find My.
The main disadvantage is the necessity to jailbreak your smartphone. After you bypass Activation Lock on your iCloud-locked iPhone with iremove.tools, you will get all the features of a new phone with some limitations. For example, you will have to be careful with iOS updates, erasing your smartphone, backing it up, etc. All these actions will bring back the Activation Lock screen.
Happy news! The iremove.tools offer a lifetime license for reusing their bypassing service if the Activation Lock returns. And you do not have to pay anything for reusing the service.
Of course, you are the one who decides which iPhone to buy and what sellers to avoid to low down the risks of getting an iCloud-locked iPhone. It is undoubtedly better to have an unlocked smartphone with all its features. Right? But sometimes, you can only unlock iCloud-locked iPhone using a reliable bypassing service that comes with some limitations and offers many advantages.
Ready to Bypass iCloud Activation Screen?
Download iRemove Software and Start Bypass Process Now!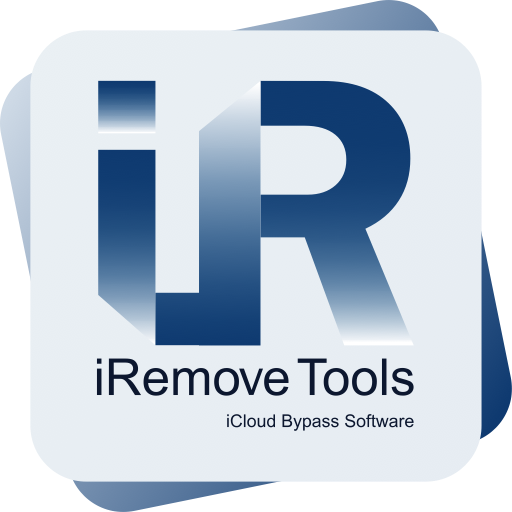 Bypass iCloud
Activation Lock Screen Software
Unlock any iCloud locked iPhone or iPad models.
iRemove software supported iOS 12.3 up to iOS 13.x.x. & iOS 14.x.x. Software only available on Mac OS