iRemove Software
iCloud Unlock Software
The iRemove dev team presents iRemove iCloud Unlock Toolkit. It provides a straightforward solution to bypass Activation Lock screen on iCloud locked iPhone, iPad or Mac, and permanent unlock Apple devices just in one click!
iRemove iCloud Activation Lock Bypass Tool Now Supports Windows!
Great news for iRemove Tools users! From now, you can bypass the iCloud Activation Lock Screen on iPhone (GSM / CDMA supported) and iPad running on iOS up to 14.8.1 using Windows PC. The latest tool version is compatible with Windows 7/8/10 and 11. After completing the bypass, you will receive a fully functional device that will allow you to receive and make phone calls, send SMS and enjoy other features.
Please note, to start using the new iCloud Bypass Tool for Windows, you must first jailbreak your device. The new iCloud Windows bypass tool does not have a built-in Checkra1n jailbreak because Checkra1n officially does not support Windows computers.
Please, do not panic! Our development team has published a step-by-step user guide that describes how to easily jailbreak your iPhone or iPad on a Windows PC using the optional Checkn1x tool. Follow this jailbreak instruction and prepare your device for bypassing Activation Lock on Windows PC.
iRemove iPhone & iPad Unlock Tools
The iCloud Activation Lock screen is one of the most common issues iPhone and iPad users may experience. If you have an iCloud-locked device, you must have Apple ID and Password to unlock it. Our dev team has developed professional tools to solve these issues. With these tools, users can unlock their device, bypass iCloud Locked iPhone and iPad, and remove Apple ID account from Apple device, just in one click!
iRemove Software Mac Unlock Tools
Enjoy an impressive tool created by the iRemove Dev Team. Our new software is your chance to unlock Mac computers. The latest Find My Mac Activation Lock, EFI Firmare Passcode, iCloud System PIN Lock bypass solution is reliable. It supports all Apple devices equipped with the T2 security chip, including Mac Mini, iMac (Pro), MacBook Pro (Air), Mac Pro.
Unlock Apple Watch 1st, 2nd and 3rd series
Meet the new Apple Watch Unlock software. With its professional help, you can remove iCloud Activation Lock from your Apple Watch and turn off Find My Watch app with a single click.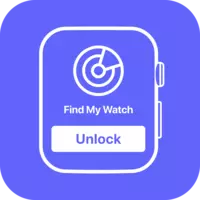 Supported Models:
Apple Watch Series 1
Apple Watch Series 2
Apple Watch Series 3
Free Check Tools
Enjoy an free check tools created by the iRemove Dev Team.
Free iCloud Bypass Tools
Take advantage of the free iCloud Bypass tools created by the iRemove development team.
Partnership
Wholesalers and small business owners will love the benefits our partnership offers. If you have a repair shop, GSM repair store, workshop, or other business, you can become our partner. The iRemove Partnership Program supports GSM Fusion, DHRU, and other popular GSM-services. We use API connection and online connections for connecting reseller websites to the services we offer. We are also developing the client's systems.


Customer Support
Our customer support team is always here to help you and provide any assistance needed.

Better value
Get affordable volume pricing with incremental discounts.

Enterprise security
Our software offers the highest standards of data security and privacy.

DHRU SUPORTED
We support DHRU websites and offer valuable discounts to resellers. We offer a discount system for all our partners.

Free Software Updates
We are doing our best to upgrade our product after each iOS update. For our customers, all software updates are 100% FREE of charge.

Fast & Simple
iRemove Software provides a straightforward one-click solution on the market and unlocks iCloud lock in a single click.
Become an iRemove Affiliate
iRemove software is the market leader in unlocking Apple devices with an excellent reputation and thousands of customer reviews! We have over 400 000 downloads every month and 5 years of experience in creating unlocking iPhone & iPad apps and we'd love to have you on board!
Still looking for help?
Please do not worry. Contact our support team. We are always happy to help you.