How to Get Your iPhone into Recovery Mode?
Follow our step-by-step instructions when you need to get your iPhone into Recovery Mode quickly. Everything is fast and straightforward, so you should have no problems.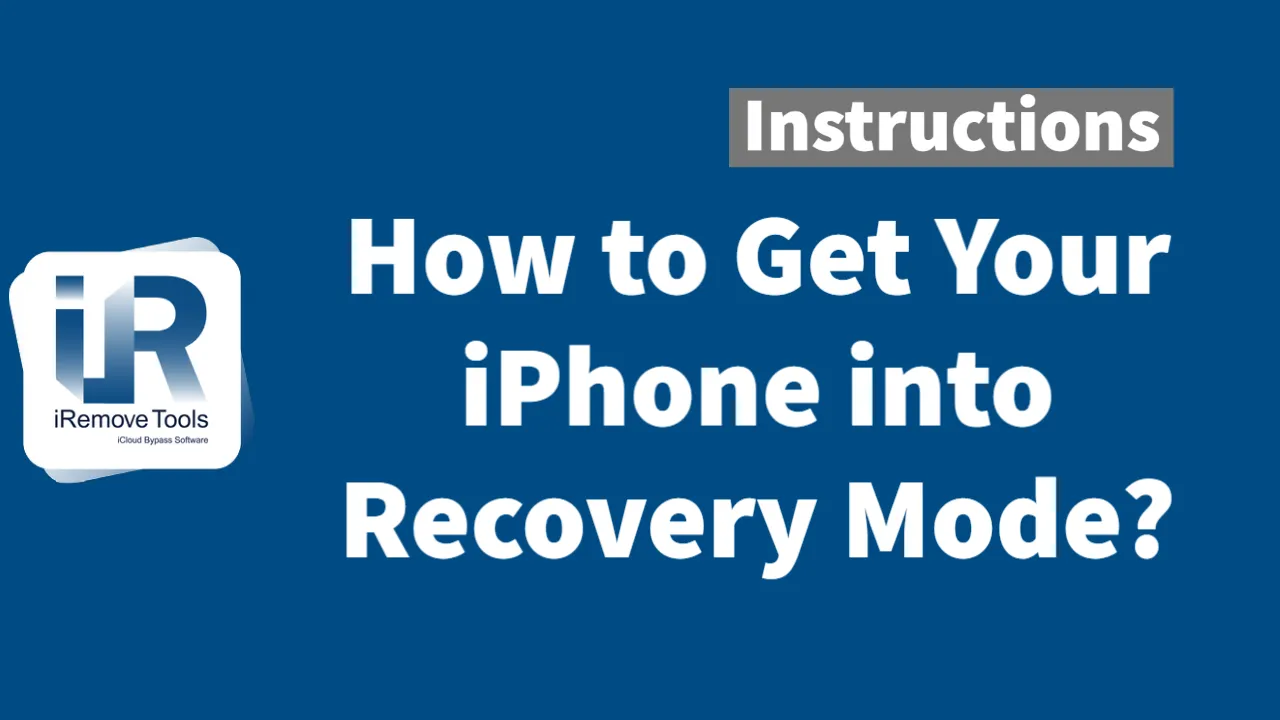 Glossary
ATTENTION PLEASE!
There are cases when the Checkra1n app will not recognize Apple devices connected to Mac PC. It happens when:
Your iPhone or iPad is passcode disabled.
You see the message saying 'USB Accessory – Unlock iPhone to use accessories'.
These issues can be solved by putting your device into recovery mode!
Step 1. Get a Computer with iTunes
You can use Mac or Windows PC to put your iPhone into Recovery Mode. Firstly, it is a must to install iTunes on your computer. Secondly, you need to assure that your PC is running Windows 8 or a newer version (any Mac works well).
You can download iTunes for Windows here: https://support.apple.com/kb/HT210384
Once you are sure that you have a computer with iTunes, find your smartphone cable or use any compatible cable for connecting the iPhone to your Mac or PC.
P.S. Users who have no computer at home and cannot find a place to borrow the machine can visit their local Apple Store and seek help or assistance. (https://locate.apple.com/)
Step 2. Power off the iPhone
If your mobile phone is connected to your PC/Mac, unplug it now. You should power off the iPhone. Methods depend on your handset model:
If you own an iPhone 5s, SE (first generation), or an older device, you must press-hold the smartphone's top button - then the power off slider will appear;
If you have an iPhone 6s, 6, 7, or 7 Plus, you should click-hold your side button - do so till you see the power off slider;
Suppose you have an iPhone X, 8, 8 Plus, or SE (second or third generation). In that case, you need to press-hold the Side and Volume Down buttons simultaneously - then you should see the power off slider.
Finally, you can drag the displayed slider and turn off your Apple smartphone. This process takes less than a minute.
Step 3. Putting iPhone in Recovery Mode
You now need to enter the Recovery Mode screen. Before you do it, remember the button you will have to click in a moment:
If you have an iPhone 6s, SE (first generation), or older version, you should remember your Home button

If you own iPhone 7 or 7 Plus, you need to keep in mind the Volume Down button;

If you have iPhone X, 8, 8 Plus, SE (second or third generation), you will remember the Side button.
DFU Restore iPhone 6S, 6, SE (1st Gen), and Previous Versions
You will need a computer (Mac or PC), a Lightning to USB cable, and iTunes software. It will work for all Windows computers and macOS Mojave (or older) Macs. Owners of Catalina Macs will use Finder instead of iTunes (it works similarly).
Launch iTunes once you connect your iPhone 6S, 6, SE (1st Gen) to your computer. Please note that your iPhone can be on or off (it does not matter now).
You must press-hold two buttons at once, Home + Side (On/Off/Lock). Count to eight and let go of Side (On/Off/Lock) while still holding Home.
Release the Home button only when iTunes (or Finder) shows your smartphone. The iPhone screen must be black with no logos when it enters DFU mode. Thus, if you see a logo or the display is not black, you are unsuccessful. Follow the instructions above to fix the situation.
After entering DFU, restore your iPhone 6S, SE (1st Gen), 6.
Please note! Suppose it takes iTunes or Finder longer than 15 minutes to restore your iPhone from DFU mode, and your smartphone exits Device Firmware Upgrade itself. Then, you must repeat the steps above again. It is a must to enter DFU mode and try to DFU restore it from scratch.
Remember that an iPhone with a broken component might not complete the DFU restore successfully in some situations. If you have a damaged device, entering DFU mode can break it.
How to Exit iPhone DFU Mode
Do you wish to exit the mode yourself? It would help if you force restart the Apple smartphone by using the following button combinations:
iPhone 8, 8 Plus, X: Click Volume Up, click Volume Down, click-hold Side waiting for the phone to reboot;
iPhone 7, 7 Plus: Click-hold two buttons, Power (Sleep/Wake) + Volume Down, till your mobile phone reboots;
iPhone 6S, 6, SE: Press-hold Home + Side (On/Off/Lock) buttons waiting for your handset to reboot.
Here we go! Your smartphone should work as if new. It is best to charge it and discharge it a few times, let it recalibrate, and its software issues will be gone. Hopefully, DFU restore will bring your iPhone back to life and let you enjoy its flawless work.
iPhone & iPad Unlock Software