iCloud Unlock Software
iRemove Tools
The iRemove Dev Team presents iRemove iCloud Unlock Toolkit. It provides a straightforward solution to Bypass Activation Lock Screen and unlock iCloud locked iPhone, iPad, Apple Watch or Mac computers just in one click!
Unlock Tools for iPhone & iPad
The iRemove iPhone and iPad Unlock Tools are the best way to solve the most common issues iOS users may experience. If you have an iCloud-locked device, you must have Apple ID and password to unlock it. We have developed professional tools ready to unlock an iCloud-locked iPhone and iPad and remove the Apple ID account from your device without a password with a single click!
Unlock Tools for macOS computers
Enjoy an impressive tool created by the iRemove Dev Team. Our software is your chance to unlock Mac computers. All our solutions are reliable, including the latest Find My Mac Activation Lock, EFI Firmware Passcode, iCloud System PIN Lock, and macOS Remote Management Profile bypass. Our macOS unlock tools support all Apple devices equipped with a T2 security chip, including MacBook Pro (Air), Mac Mini, iMac (Pro), and Mac Pro.
Unlock Tool for Apple Watch 1st, 2nd, 3rd series
Meet the new Apple Watch unlock software. With its professional help, you can remove the iCloud Find My Watch Activation Lock screen from Apple Watch with just one click.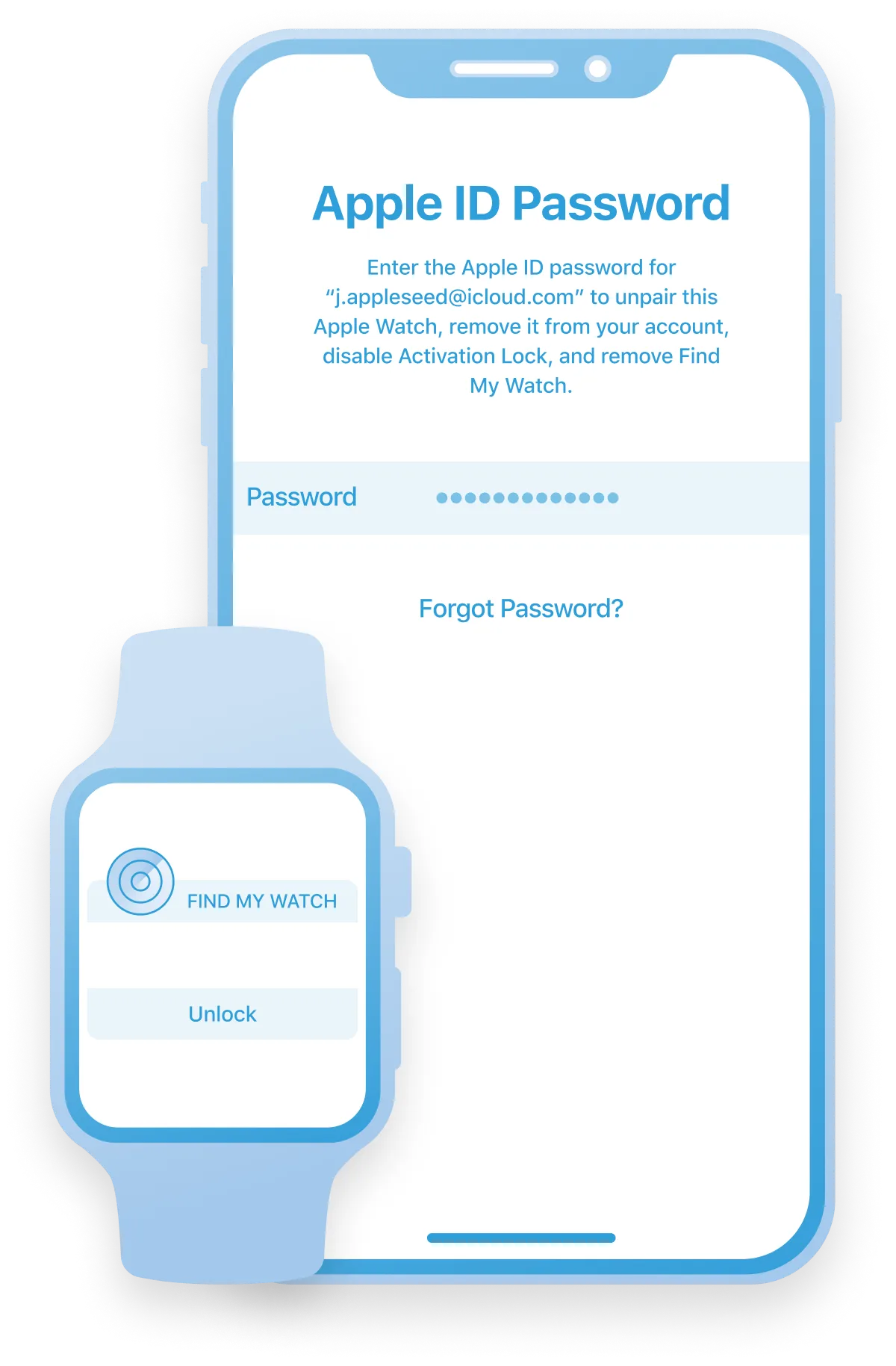 A professional tool is ready to remove the Find My Watch activation lock and permanently unlock Apple Watch with one click. You don't need iCloud access or a password!
Supported watchOS Firmwares:

Supported iWatch Models:

Apple Watch 1st, 2nd, 3rd series

Additional Information:

Special equipment required
Free iCloud Bypass Tools
Take advantage of the free iCloud Bypass tools created by the iRemove development team.
Remove Apple ID without password on iPhone and iPad from device settings on iOS before 11.3 for free! The service is available only for devices with access to the settings app.
Supported watchOS Firmwares:

Supported iPhone Models:

Supported iPad Models:
Bypass iCloud Activation Lock screen on iPad 2. Please note that it is a tethered bypass that can only temporarily unlock the device during a one-time boot.
Supported watchOS Firmwares:

ONLY for iOS 7 and iOS 10

Supported iPad Models:

Additional Information:
The tethered iCloud bypass can only temporarily unlock iPhone 4 and 4S during a one-time boot. After bypassing, you will be able to use your device without abilities to make outgoing and incoming calls!
Supported watchOS Firmwares:

Supported iPhone Models:

Additional Information:
How to Use iRemove iCloud Unlock Software?
The priority goal for us, developers, was to create a convenient and straightforward software capable of unlocking iCloud-locked iPhone, iPad, Apple Watch, or macOS computers remotely. Another idea was to make this software simple, fast, and user-friendly for ordinary users with no technical skills. And we have done it!
Download & Install iCloud Unlock Software
Learn how to unlock an iCloud-locked iPhone or iPad with the most user-friendly tools. To unlock the iCloud-locked iPhone or iPad, you need to select and download the corresponding iRemove software. The program can solve the most common problem Apple users face and bypass Activation Lock or other types of lock applied to an Apple device. Please refer to the detailed service description before using the software!
The iCloud unlock price depends on the iPhone or iPad model. The service pricing is indicated on the respective page of the software description.
Please note that you need to jailbreak your device before using iRemove iCloud Unlock software. Follow the on-screen instructions built into the tool to prepare your device for unlocking iCloud. If you encounter any problems, please contact our support team.
Why do you need to jailbreak the iCloud-locked device before starting the iCloud unlock process? iRemove software is based on Checkm8 exploit used in Checkra1n Jailbreak. This jailbreak removes software restrictions imposed on Apple iOS. Checkra1n jailbreak is compatible with most iOS devices from iPhone 4S (A5 chip) and up to iPhone 8 & X (A11 chip). Checkra1n jailbreak is already built into the iRemove software. There is no need to download it as separate software.
Check iCloud Unlock Eligibility
After downloading and installing the software, connect your locked device to a PC. The software will detect your iPhone or iPad and automatically check its unlock possibility.
We check each device for iCloud unlock eligibility to avoid erroneous orders. Unfortunately, not all iPhone and iPad models are supported by iRemove iCloud Unlock software. You can bypass iCloud and remove the Activation Lock screen on the following devices running on iOS 12.0 up to iOS 16.5:
iPhone (SE, 6S, 6S Plus, SE, 7, 7 Plus, 8, 8 Plus, X)
iPad (Air 2, 5, 6, 7), iPad Pro (9.7, 12.9, 12.9(2G), 10.5), iPad mini 4
Order iRemove iCloud Unlock Software Licence
If your device is supported by iRemove software, you can move to the payment page.
The software will automatically fill out the information about your locked device in the order form, namely its IMEI or Serial Number. Enter your email into the form and make payment.
We accept several payment methods, including Visa, Mastercard, American Express, BTC\ETH\USDT cryptocurrency, Apple Pay, and Google Pay. Please get in touch with our Support if you are willing to use another payment method. Our service provides 100% refund guarantee.
We value each client and are always happy to receive your feedback. iRemove Software is ranked #1 in the 'Cell Phone Recycling and Unlocking Service' category on Trustpilot. Please check iRemove Software customer reviews on TrustPilot and rate our service to help us grow, develop, and self-improve.
By buying the license, you agree to the service operating conditions.
Once your payment is cleared, your device's IMEI or Serial Number will be automatically added to the service database, and you can use the software right away. You will see a detailed guide on how to use the software. You will also receive an email with your license purchase details (to the address indicated along with the information on your personal account).
Note that when you order the unlock iCloud service for iPhone or iPad, the license is provided solely for one device checked by the iRemove Software. All further software updates and repeated uses of the tool in case of relock will be free for the licensed device.
Perform iCloud Unlock with iRemove Software
You can use the software after purchasing the iRemove license for iCloud unlock. The iCloud unlock software works remotely and in fully automated mode.
The software will automatically check your license availability for the connected iCloud-locked device and notify you that it is ready to use. Click the 'Start' button, follow the software guide, and do not disconnect your device until you see a notification about the successful completion of the iCloud unlock.
You can initiate a support request in your account, automatically created for you once you order the service. Your account login and password will be emailed to the address indicated in the order form. In some cases, the email can get into your SPAM folder. Please check your SPAM before contacting Support.
You can also reach Support using the contact form. Indicate your problem, your device's IMEI or Serial Number. Our Support team will contact you asap and provide knowledgeable assistance.
iRemove Software Partnership
Wholesalers and small business owners will love the benefits our partnership offers. You can become our partner if you have a GSM store, workshop, or other business. The iRemove Partnership Program supports GSM Fusion, DHRU, and other popular GSM services. We use API connections for connecting reseller websites to the services we offer. We have also developed a client system for quick access to all services.
Become an iRemove Affiliate
Do you have a tech blog? Are you running a YouTube channel or Instagram account? Join the iRemove Affiliate Program to earn extra money and enjoy passive income. You can offer Mac users the iRemove unlock and bypass services and benefit from being our affiliate. If you wish to start earning extra money today, please send us your Affiliate Request.
Join Affiliate Program