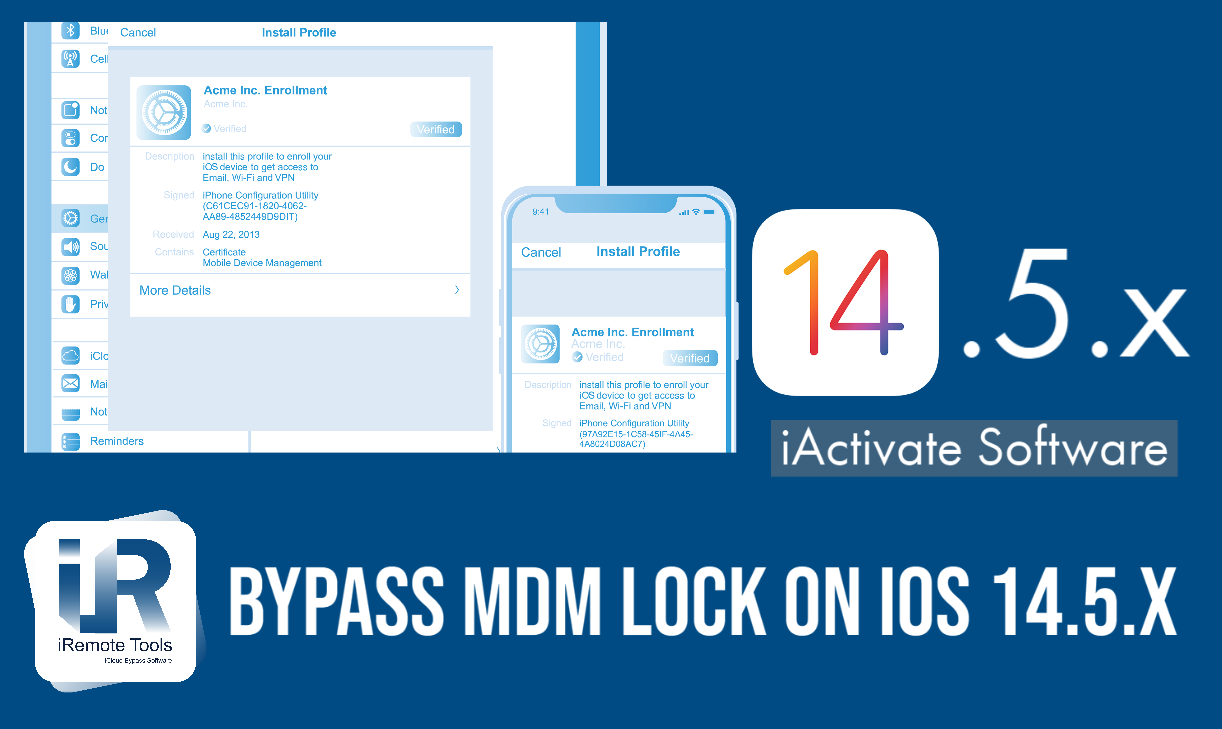 Best service to bypass MDM Profile (MDM Activation Lock Screen) on iPhone & iPad running on iOS 14.5 & iOS 14.5.1. Reliable iActivate MDM Bypass Software.
Glossary
What is MDM lock?
Apple introduced MDM (Mobile Device Management) to help businesses quickly configure all the corporate devices through the administrator accounts. Besides, small firms and big corporations can monitor all corporate iPhone and iPad activities remotely.
MDM gives administrators complete control over every iPhone and iPad enrolled in MDM. This MDM profile allows the administrator to distantly install and remove apps, erase the iOS device, lock it, etc.
It often happens that ex-workers end up keeping their corporate device still enrolled in Mobile Device Management. Suppose you wish no one to access your personal information and distantly control your smartphone or tablet. In that case, it is essential to bypass MDM Lock. If your iPhone or iPad is running iOS 14.5 and iOS 14.5.1, you have at least two solutions to remove your MDM profile.
MDM Activation Lock Screen on iOS 14.5 (14.5.1)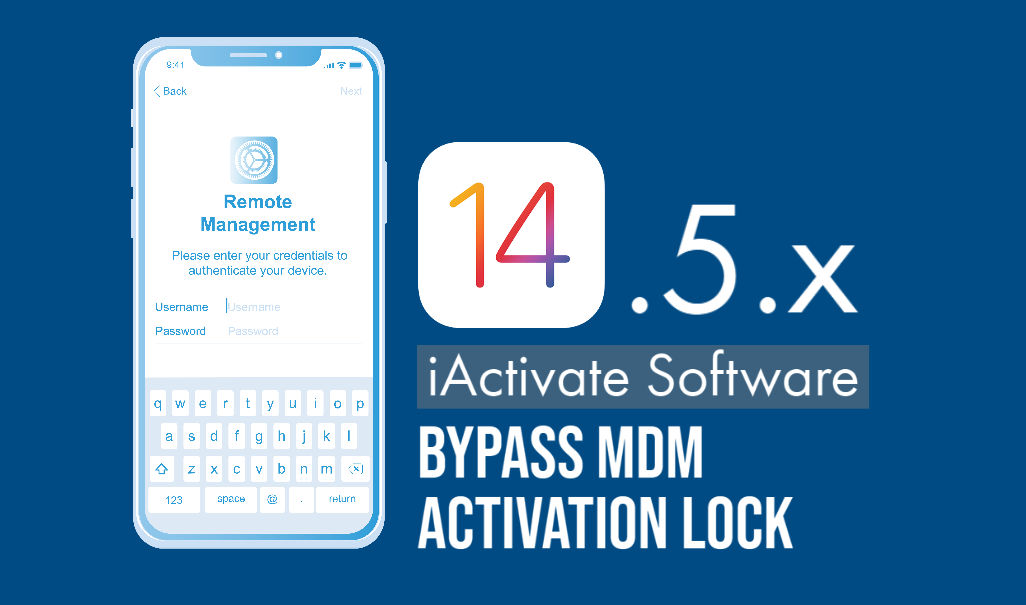 Having an iPhone or iPad with an MDM profile can lead to unpleasant issues. The device could get stuck on the 'Remote Management' screen, not allowing you to sign in, restore and use it.
You can bypass MDM Lock on iOS 14.5 in several ways. Even if you forgot the passcode, it is still possible to get past the locked screen, gain complete control over your gadget and enjoy all the Apple features.
Free MDM Lock Bypass
Users who are administrators of their Mobile Device Management profile or have a friend among administrators are lucky. Knowing the login details solves the problem within a minute.
All you have to do is:
Launch Settings on your iPhone or iPad;
Select General menu and choose Device Management;
Tap your MDM profile and remove it.
Such a solution is permanent. It completely removes the MDM Lock on iOS 14.5, and this profile will never return.
Bypass iOS 14.5 (14.5.1) MDM Activation Lock Screen using iActivate
Unfortunately, not every user with MDM iPhone or iPad is an administrator. Without the original password, it is impossible to remove the profile altogether.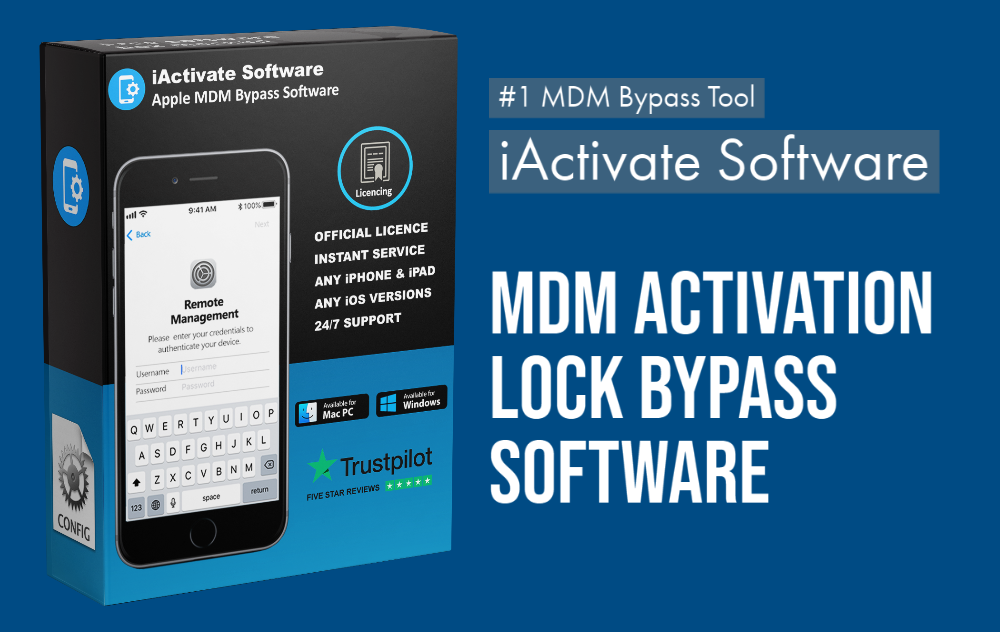 Apple is cautious about its security features; and anyone who wishes to bypass iOS 14.5 Mobile Device Management Lock has to be attentive. Choose only trusted and reliable MDM bypass services, such as iActivate MDM Bypass Software. This software requires no knowledge. It does not need any passwords or confidential data. And it only takes a few minutes to fix the problem.
On your end, there are just three steps to take and a single click to make:
You should download the tool for your computer (Mac or Windows PC).
After installation, run the tool on your computer.
Do as the on-screen guides suggest and press a single "Bypass MDM" button to remove the Mobile Device Management.
Such a user-friendly solution is super-quick, reliable, and affordable. Getting past the Remote Management Profile on iOS 14.5 has never been easier.
Summary
After the locked screen is removed, you have nothing to fear. The iActivate takes care of successful iOS 14.5 MDM Lock bypass. You will enjoy a quick and reliable result right after using the service, with no Remote Management Profile on your gadget.