Checkra1n Jailbreak for iOS 14 on iPhone & iPad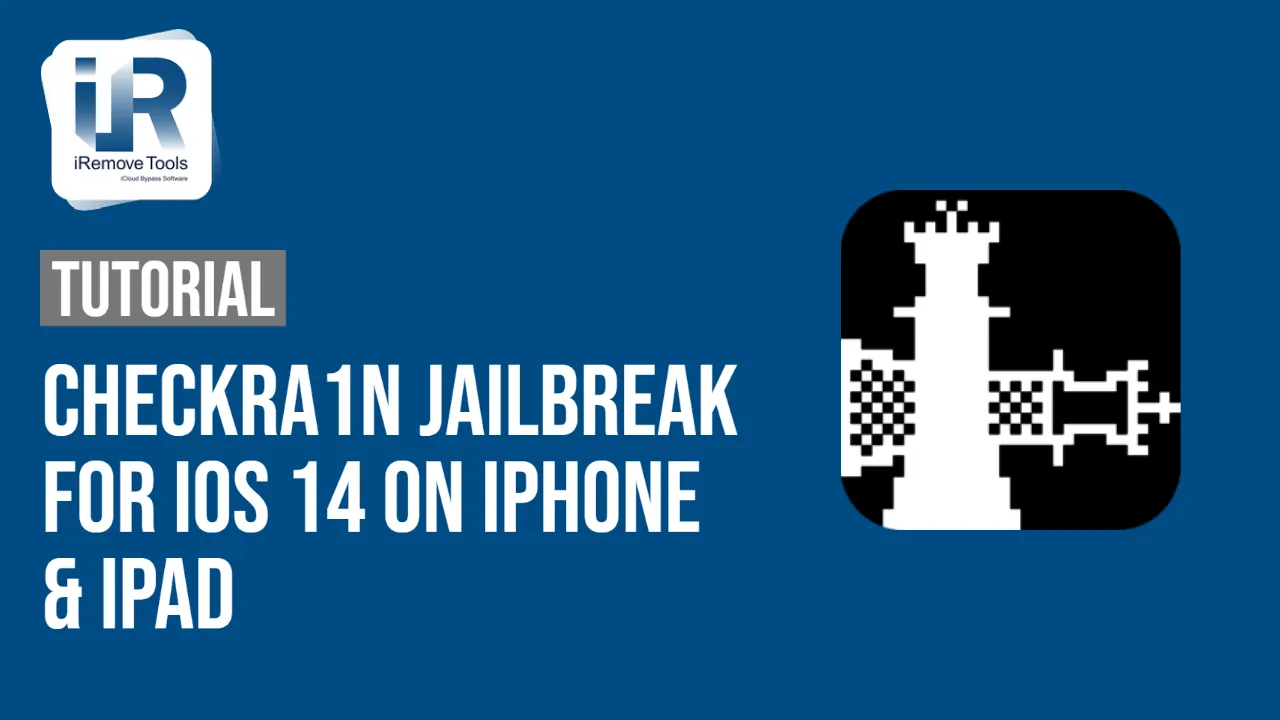 Apple released their iOS 14 and the Checkra1n team has already released their new Checkra1n app version supporting this latest version of the operating systems.
The bottom line of the statement is that Checkra1n version 0.11.0 supports iOS 14, however, with certain restrictions so far. The restriction is that Checkra1n jailbreak supports only devices running on A9(X) processor or older. The plan of the Checkra1n team is to make jailbreak possible for newer devices on iOS 14 affected by Checkm8 Exploit. But this endeavor requires more time and effort because it looks like Apple implemented a security mitigation to make Checkm8 exploit deployment more difficult on affected devices above A9(X).
The Checkra1n team explained this situation in the following blog post:
In iOS 14, Apple added a new mitigation to SEPOS on A10 and above (except on Apple TVs and iBridge): if the device was booted from DFU mode and the Secure Enclave receives a request to decrypt user data, it will panic the device. Since checkm8 does not give us control over the Secure Enclave, this is not trivial to work around. However, with the recently published blackbird vulnerability, we are able to get control of the Secure Enclave on A10 and A10X and disable this mitigation. Support for A10 and A10X devices is being worked on and is expected to be ready in the coming weeks.
This says that since Checkm8 exploit is a hardware level exploit, it can't be patched. At the same time, there is something that Apple can do about it. They can add up bothersome security layers and this is what they did in iOS14. This way, jailbreaking with Checkra1n on newer devices updated to iOS 14 becomes more difficult to do, but still possible. This is the reason why the Checkra1n team needs more time to make it work.
The Checkra1n team did not declare any specific release date when their jailbreak tool will support devices above A9 (X). They said that support of iOS 14 devices running on chips A10 and A10 (X) is an affair of "the coming weeks". Sadly, the team is not sure yet how easy it will be to make the same patches applicable to the devices running on A11 chips, like iPhone X.
No doubt, we do appreciate the transparency demonstrated by Checkra1n team in regards to iOS 14 support issues and it certainly deserves the praise. This way, they keep their followers updated on the software development which, in turn, gives us the better understanding of the "backstage". The truth is that no specific date statement was a wise thing to do as none's expectations will be disappointed and they will have all the time they need to cope with the challenges they face.
Other significant changes made in Checkra1n v.0.11.0
From now on, Checkra1n officially supports:
iOS 12.0 – 14.8.1
iOS/tvOS 14 (A8(X) – A9 (X) on iOS & iPadOS; all tvOS devices)
Apple TV 4K breakout boards (both Advanced & Standard)
Bugs Fixed are:
A userland kernel patch finder issue which didn't allow to save Checkra1n flags and kernel information export which developers used to tfp0, and which impacted on the devices running on iOS 13.6 and higher.
Now users can launch the app from DMG on macOS
Demotion works on Linux
20 error fix for Apple TV 4K via USB enabling in v1.x standard breakouts
Other changes:
Partial bridgeOS support (CLI only, see "Known issues")
PongoOS switch to Darwin ABI
Kernel patch finder patchsets are improved
Boot strategy/hooking is improved
NVRAM unlock patch (for root)
dyld patch
Mach-o platform restrictions removal (iOS binaries can run on tvOS/bridgeOS and vice versa)
Checkra1n build size is significantly reduced
macOS bug reporter is removed
As at this moment, Checkra1n already supports the following devices running on iOS 14:
iPhone 6s, 6s Plus, and SE
iPhone 7 and 7 Plus
iPhone X
iPhone 8, 8 Plus
iPad 6th and 7th generation
iPod touch 7
iPad Pro 2nd generation
iPad 5th generation
iPad Air 2
iPad mini 4
iPad Pro 1st generation
Apple TV 4 and 4K
iBridge T2
The latest versions of Checkra1n are always available for downloading at the official website: https://checkra.in It is highly recommended not to use any other source for downloading for the security purposes.
iRemove customers are aware that Checkra1n Jailbreak is required to bypass Activation Lock Screen on iPhones and iPads.In-built Checkra1n Jailbreak is another advantage of iRemove Software. As at this moment, Bypass Activation Lock Screen Software with integrated Checkra1n Jailbreak iOS 14 is available only for the devices on listed below:
iPhone 6s, 6s Plus, and SE
iPhone 7 and 7 Plus
iPhone X
iPhone 8, 8 Plus
iPad 6th and 7th generation
iPad Pro 2nd generation
iPad 5th generation
iPad Air 2
iPad mini 4
iPad Pro 1st generation
iRemove team finish working on Checkra1n integration for other devices running on iOS 14. iCloud Activation Lock Screen Bypass developed by iRemove Software is a trusted and reliable tool capable to solve this common issue. It supports a wide range of iPhone and iPad models running on iOS 12 up to iOS 14.8.1.
A video guide and step by step guide are developed for iRemove customers to make the Activation Lock Screen bypassing process as easy as possible.
You can also repeatedly use iRemove Software after iOS update or factory reset. Please note, iRemove software is compatible with macOS only!
iRemove team constantly works on the software updates to deliver the best experience possible to the customers. You pay once and receive all further updates absolutely for free! Please join iRemove Software Telegram Channel and be updated on any news related to the software and more!
iPhone & iPad Unlock Software