Demo Mode on iPhone and iPad
Apple devices, like iPhone or iPad, with Demo mode are not very common on electronics market. However, sometimes they also appear on sale, usually for a much lower price than market price. That naturally attracts the potential customers' attention, as this is an excellent opportunity to save money. If you want to buy a similar gadget or have already become its owner, this article is just for you. Let's take a closer look, what is this demo mode on iPhone/iPad?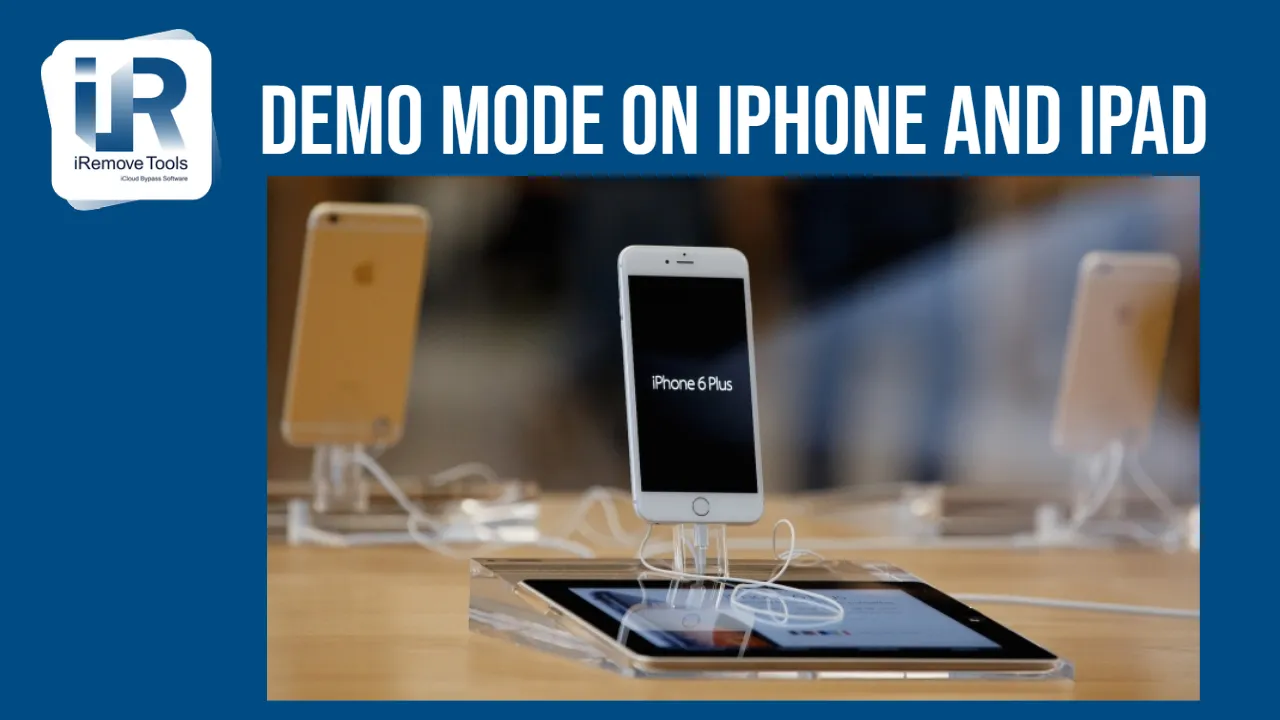 Glossary
What are iPhone and iPads with demo mode?
Essentially, iPhones/iPads with demo-mode are complete and absolutely working Apple devices, used as a demonstration sample in electronics stores. The purpose of these demo devices is to give customers ability to enjoy Apple products benefits and to convince them to make purchase.
After new models release, old devices from these stands are removed and sold at a discount, and new ones replace them.
However, if you purchase iPhone or iPad demo version, this does not always mean that a lot of people have already touched it. Sometimes, it happens that several similar devices are sent to the store, and there is no possibility to place them all on stand. They place just one or two, and the rest are kept in the warehouse. Although this is more an exception than the rule.
What is the difference between demo devices and ordinary devices?
Essentially, device with demo-mode is a complete and absolutely working Apple device, used as a demonstration sample in electronics stores. It is installed on a special stand, so that any visitor can see, touch and to decide whether spend their money or not.
Despite the fact that inside it is absolutely the same original and real device (processor, memory, etc. – all genuine), there is a slight difference:
Configuration
Firmware
Package (there is an inscription 'Not for Sale')
By the way, only 'initial' iPhone or iPad versions are 'demos'. For iPhone it's 16 GB of memory, for iPad it's the same minimum amount of memory and lack of a SIM card slot.
As for the firmware, a special demo software is installed, the characteristic feature of which is the constantly appearing commercial video-saver (it is usually activated in 1-2 minutes if the device is not touched), as well as various limits. For example, it is impossible to remove applications, block settings, prohibition of modification different data.
How to bypass demo mode on iPhone or iPad?
Since the demo mode is essentially a special firmware, it can be disabled only by installing the usual software. In one word – it is necessary to reflash the device. However, this method will help you only if FMI function is not enabled and if there is no Apple ID account on the device. There is nothing to fear, everything is elementary. Just 3 easy steps:
You must download and install iTunes.
Turn the device in DFU mode. DFU-mode (Device Firmware Update) is the mode for updating the device firmware. It refers to emergency modes and is recognized by iTunes when you connect your iPhone or iPad to your computer using the USB cable as a recovery mode.
Click Restore
That's all, after a while you have a fully working iPhone or iPad without any limitations of the demo mode.
Should you buy Apple devices with demo mode?
Everyone should decide it individually. The benefit of this purchase is price. And now about hidden hazards:
Constantly connected charging (in this way it is installed on a demo-stand) does not always positively effect on the battery capacity. And if it is charging long time, then, with a high probability the battery will hold the charge very badly.
It is necessary to remember that the warranty for iPhone or iPad starts from the moment of activation. As a rule, this happens when buying, but not in the case of demos. They are turned on and activated at the time of placing them on the stand, and it's hard to recognize how long ago it happened. Therefore, there is a great chance to remain without warranty service.
Scuffs and scratches are also typical for devices with demo mode.
Of course, this all applies to those iPhone or iPad demo versions, which were on the stand in the store not just lying in a box somewhere in the warehouse.
iPhone & iPad Unlock Software