iCloud Keychain: What It Is and How to Use It?
Keeping in mind many passwords or sharing secure information between devices without extra protection is not comfortable. But Apple introduced a solution that improves your passcode management across iPhone, iPad, and Mac. Learn what iCloud Keychain is and how you can benefit from using it on all your gadgets. Explore the pros and cons of the iCloud Keychain that stores all your saved passcodes and credit card information and lets you view and change them whenever you need.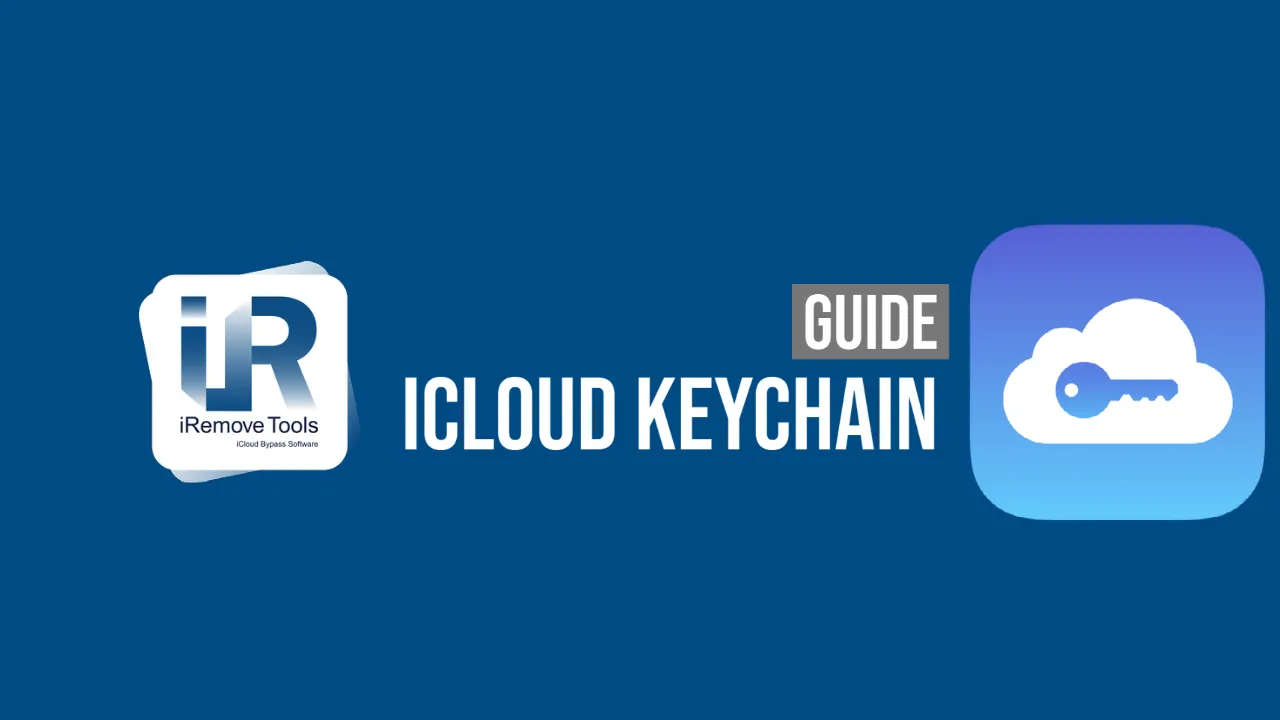 Glossary
Should I use Apple iCloud Keychain?
Before you discover all the details about this option, it is best to get a quick answer to the question, Should I use Apple iCloud Keychain or not?
The answer is, 'Absolutely, give it a try'! This password manager is a great tool built by Apple directly into its macOS, iPadOS, and iOS devices. It is a secure solution for all users who wish to keep their login credentials encrypted and safe while syncing them easily across the gadgets.
Is iCloud Keychain secure?
Having an iPhone or iPad with an MDM profile can lead to unpleasant issues. The device could get stuck on the 'Remote Management' screen, not allowing you to sign in, restore and use it.
You can bypass MDM Lock on iOS 15 in several ways. Even if you forgot the passcode, it is still possible to get past the locked screen, gain complete control over your gadget and enjoy all the Apple features.
How to remove MDM Lock on iOS 15 for free?
Every Apple user who hasn't accessed iCloud Keychain yet wonders how secure this feature is. Security questions are critical when it comes to your private information.
Indeed, the iCloud Keychain is designed to keep all your names, credit card numbers, and passwords. But don't worry, the tool is very secure.
Understanding the importance of safety, Apple chose to preserve your logins and passcodes behind the 256-bit AES encryption on the company's iCloud servers. Every user decides which Apple devices can sync this information and which not.
How to access iCloud Keychain?
It is a must to know where iCloud Keychain is located and how you can find it on your iPhone, iPad, and Mac. Usually, users are prompted to turn on iCloud Keychain when they set up their Apple device for the first time. However, it is easy to skip this step and forget about the tool. Luckily, you can enable the option whenever you are ready to use it.
Here is where to find iCloud Keychain on your devices:
Launch Settings;
Find iCloud;
Choose iCloud Keychain.
To access the service, toggle it on. If you wish to keep it disabled, leave it off.
How to use iCloud Keychain?
If you choose to enable your iCloud Keychain, you must enter your device passcode or iCloud Security password.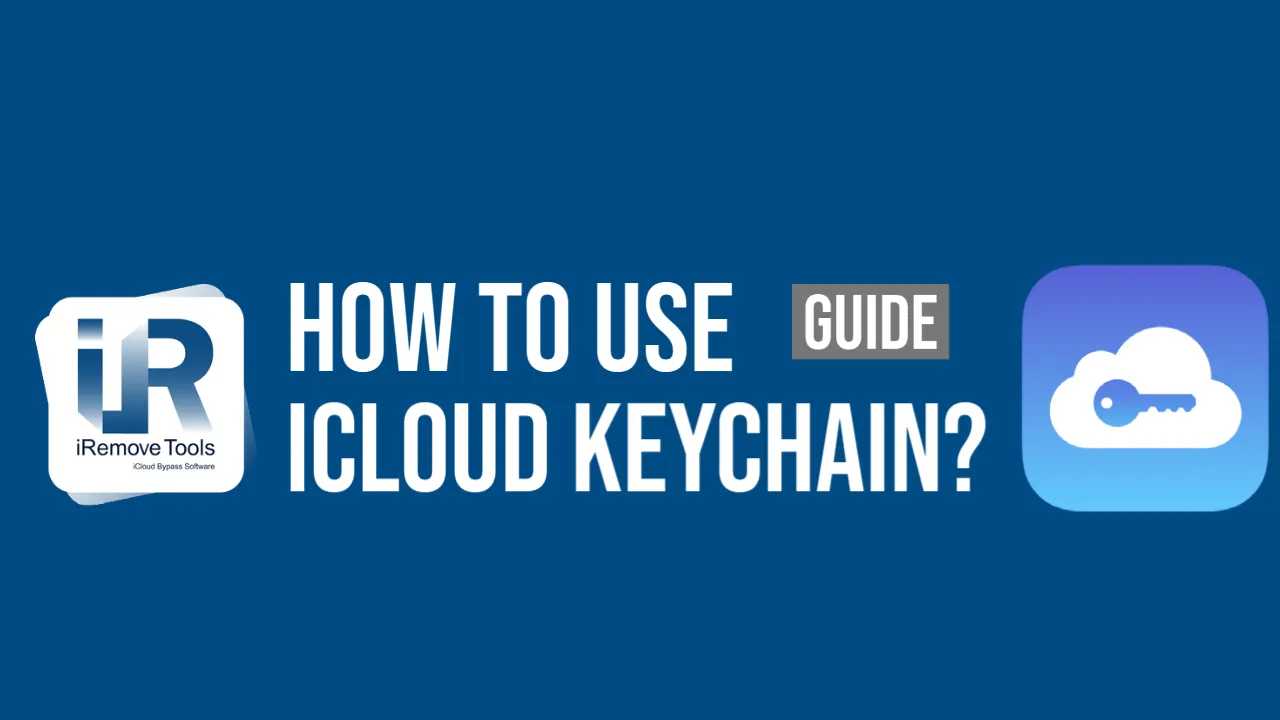 How to create passwords for different accounts:
When asked to think of your iCloud Keychain passwords, it is best to create secure passwords different from your iCloud account passcode.
Launch Settings and choose Safari menu - Passwords & AutoFill;
Here you must enable Credit Cards, Names, Passwords to simplify the online shopping payments on your device.
Now you can log in to your different online accounts and enter your credit card details to pay for services and products using your iPhone, iPad, and Mac. The iCloud Keychain will ask you if it should remember that information.
Then it will auto-fill the fields for you.
Note. The tool can auto-generate your passwords, but it is best to come up with different passcodes for every account you use online yourself for better security.
How to Generate Passwords
Generating unique and one-of-a-kind passwords using iCloud Keychain is quick and straightforward. Launch your Safari browser and visit the website or shop where you need a password for your account.
Do as you always do: fill out all the required fields. And when you see the passcode field, there will be a 'suggest password' thing right above your onscreen keyboard. If you click it, the tool can help you out.
P.S. Some websites will not work with this Apple tool by default. But you can force them to if you need to generate and save a passcode with iCloud Keychain. Just launch Settings - select your Safari browser - click the 'Passwords & AutoFill' and enable the 'Always Allow' option.
How to Delete Passwords Saved with iCloud Keychain
The tool is convenient and easy for generating, saving, and deleting passcodes. When you want to get rid of a saved password, all you should do is:
Launch Settings;
Select Safari;
Click Passwords & AutoFill;
Go to Saved Passwords, where there is a list of all websites for which you chose to save your login credentials.
Choose Edit and select one or more websites where you want no longer to store saved details;
Enter your iCloud Security password and verify your desire.
How to View Saved Passwords?
This action is also simple. You should repeat all the steps above as if wishing to delete your saved passcode, but when you click Edit, you must:
Click the website which saved password you want to view;
Type in your iCloud (Apple ID) passcode;
View your saved password.
How to Save Credit Card Details?
Working with your credit card data is fast and just as simple as with passcodes. Whenever you buy anything online through the Safari browser on your iPhone, iPad, or Mac, the tool will offer to save your credit card details.
Suppose the website does not give you the option to save your details. Then, you can turn on this feature manually by launching Settings - Safari - choosing 'Passwords & AutoFill' and getting to the 'Saved Credit Cards' option.
Here you will get a chance to 'Add Credit Card' and enter your private details. Select 'Edit' and add the information or remove your card when you wish to change anything.
Summary: Pros and Cons
So, using iCloud Keychain is very convenient. It is a great password manager and your credit card information storage. It saves your time by auto-filling your saved details, and it protects your data behind the 256-bit AES encryption. Its advantages are:
Simple password and credit card management;
Quick syncing between authorized Apple devices;
Your data is encrypted;
The tool can work with your Face ID and Touch ID;
The option is 100% free.
However, disadvantages also exist:

No master password to secure access to iCloud Keychain;
Not all websites support this tool;
If anyone unlocks your iCloud-locked device, they could potentially use your passwords (they would need to know your Apple ID and passcode). However, the credit card auto-filling will always require them to enter your 3- or 4-digit verification code.
So, the iCloud Keychain is a simple passcode manager that can store your credit card details for quicker check-outs. It protects your information with a key and iCloud Security password. And too many unsuccessful passcode attempts will lead to the complete removal of your keychain from Apple's servers. Then, you will have to set it up again.
iPhone & iPad Unlock Software