How to Use Z3X Dongle Box Credits to Order iRemove Software Licence?
Bypassing Activation Lock on Apple iPhone, iPad and Mac is easy, fast, and super affordable if you are a Z3X customer. Learn how you can use your Z3X Dongle Box credits to get nice discounts on the iRemove services - one-click bypass for Find My Activation Lock, iCloud PIN code, and EFI firmware password restrictions.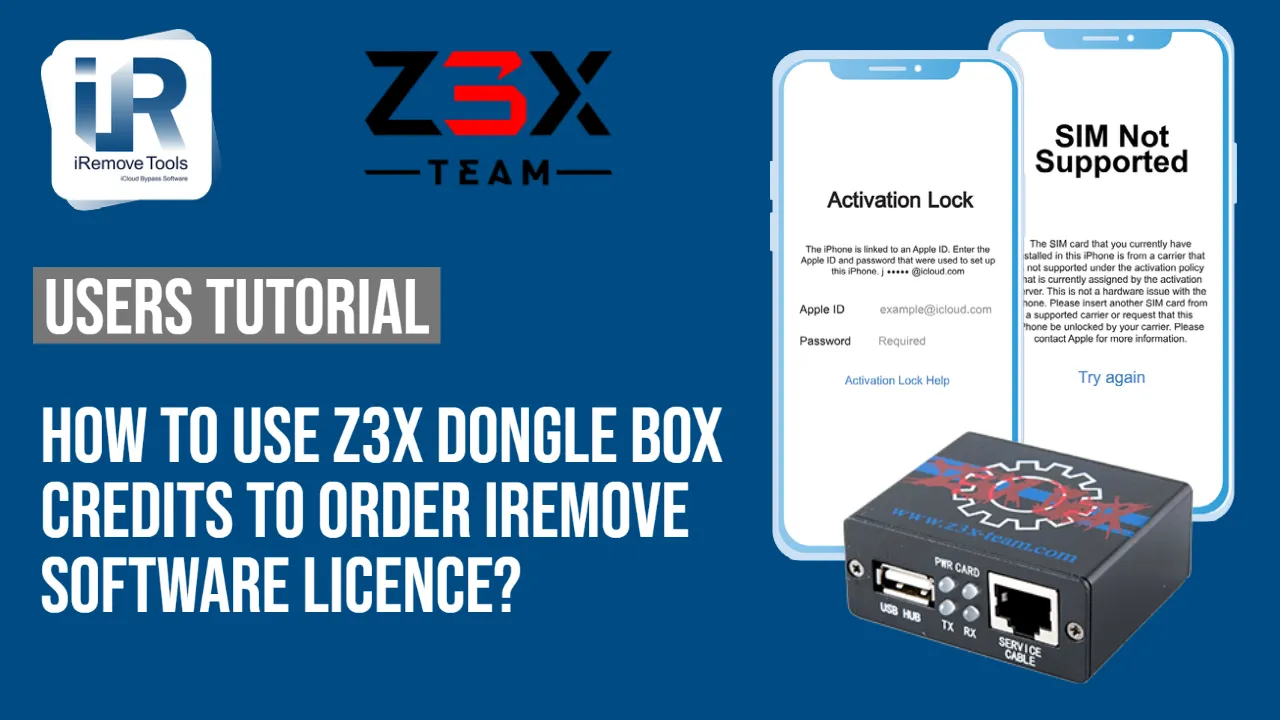 Glossary
How to Get Your Discount with Z3X Credits?
The discounts are available to Z3X box, box Pro, Dongle, and Easy-Jtag Plus clients who have credits in their accounts.
Follow this simple instruction to enjoy spending your Z3X Dongle Box credits on the iRemove Software License:
Download the iRemove Tool, install and run it on your macOS computer. Let the tool check whether your iPhone, iPad, or Mac is eligible for the bypass service. The software will redirect eligible users to the iRemove checkout page. Now you can place your order for the iRemove Software License by selecting the Z3X credits payment method.

You will be asked to sign in to your Z3X account with your login and generated Z3X token* instead of the original password.

The shown price on the iRemove License is the one with your discount already applied. Your Z3X credits will be taken off your Z3X account balance.
Complete payment and enjoy using the chosen iRemove bypass service on your Apple device.
How to generate your Z3X token?
Generating Z3X token is easy through the latest Shell (Alpha) version. Here is how it works:
Download the Shell (Alpha) software, install and run it.

Select the 'Credits' option.

Enter your username/password, and if you wish this information to be saved for later use, choose 'Remember credentials'. P.S. If you do not know or remember your Z3X account credentials click the 'I forgot my credentials' option. You will be redirected to our support website, where you can request help.

Click 'Login' and activate the slider for generating a token. There is also another slider for attaching your account to your card, but there is no need to use it now.

There will be a link for generating your token. To do so, click the 'Show token' option and remember your Z3X Token. Every generated token is valid until being used one time. But you can always generate more tokens by switching the slider again.

Claim your discount using the Z3X Dongle Box credits now and order iRemove Software License at a great price.

Official Z3X Dev Team link: https://z3x-team.com/
iPhone & iPad Unlock Software