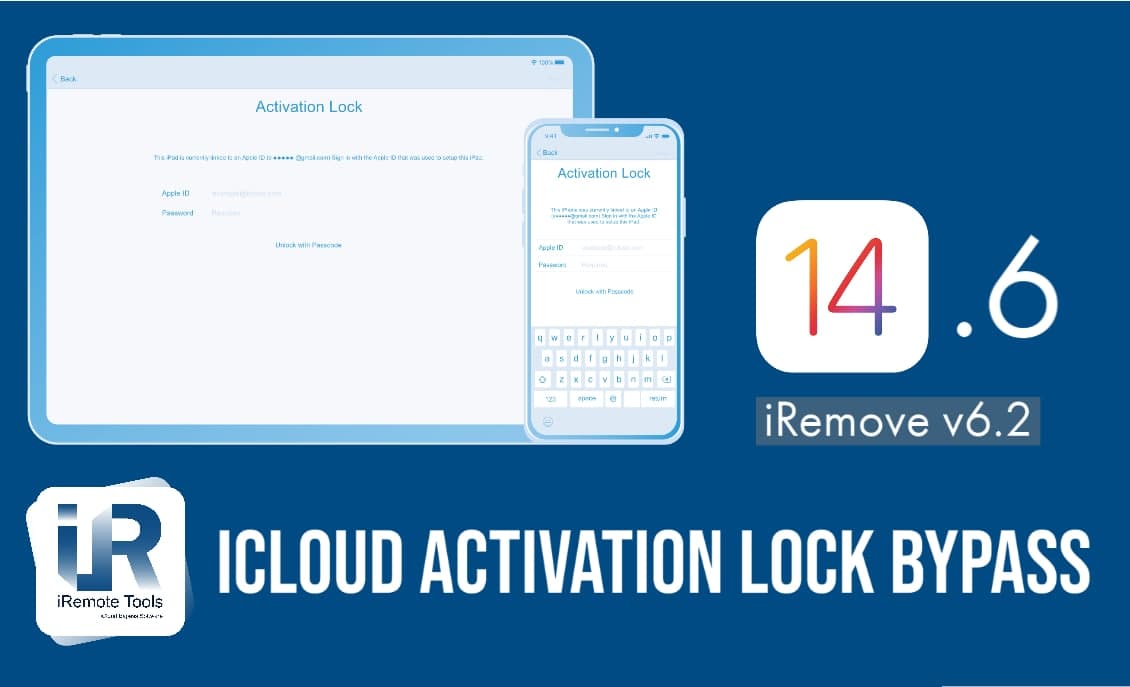 Reliable iOS 14.6 iCloud Bypass Service is available to iPhone and iPad users.
Glossary
iOS 14.6 Big Update: iCloud Bypass on iPhone & iPad
Finally, users who have updated to iOS 14.6 can fix the iCloud Activation Lock problem on their devices. The iRemove team presents a big update of its reliable, fast, and remote service offering iOS 14.6 iCloud Bypass on iPhone & iPad. This bypass software is still a 1-click fix that is user-friendly, offers on-screen guides, and requires no special skills.
The iRemove will easily bypass the Activation Lock screen on your iPhone or iPad without your Apple ID and password.
How iOS 14.6 iCloud Bypass Is Possible?
The iRemove iCloud bypass tools offers a great solution to many users thanks to the Checkm8 bootrom exploit. This exploit allows users to remove Apple restrictions from the iOS device by jailbreaking it with Checkra1n.
The latest update of the semi-tethered Checkra1n jailbreak now supports iOS 14.6 devices. What does it mean? The Checkra1n 0.12.3 update now supports iOS 14.6 beta 2, and this news sounds impressive.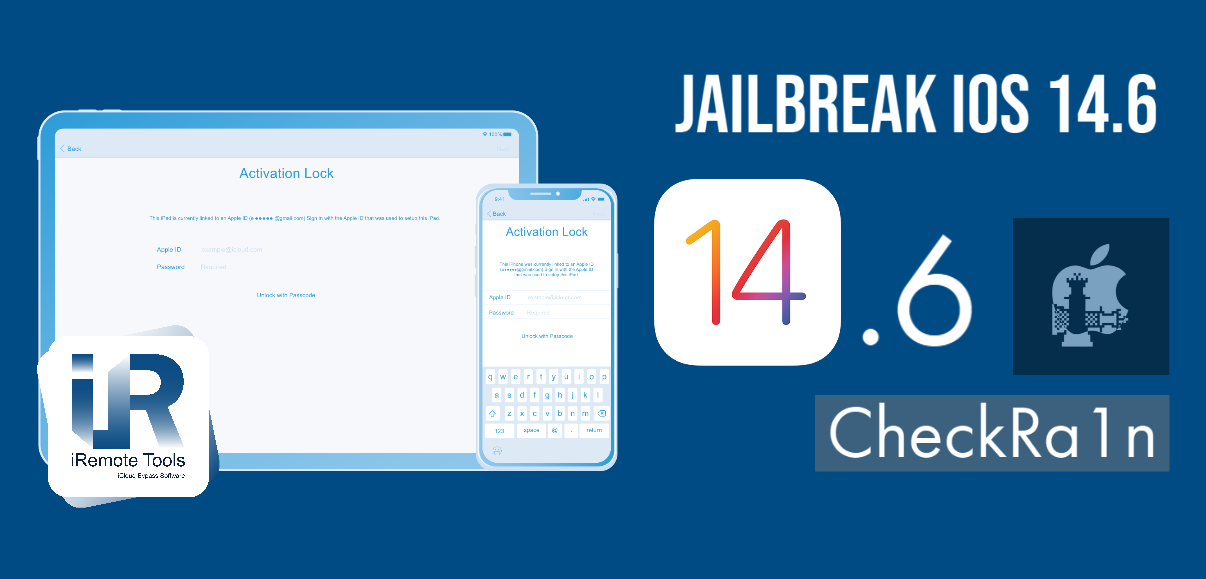 If you wish to perform iCloud bypass on iPhone or iPad running iOS 14.6, you need to jailbreak your gadget. Only jailbroken devices can get past the iCloud lock without Apple ID and password. So, if you cannot recollect your iCloud account credentials and wish to bypass the Activation Lock screen, use the iRemove service.
This software wishes to simplify the life of every client. Thus, it comes with the built-in Checkra1n jailbreak and iCloud bypass. This way, you can solve your problem in one place.
How to Bypass iCloud on iOS 14.6
The iRemove software runs on macOS only, so you need a Mac to install and launch it. To enjoy iOS 14.6 iCloud bypass on iPhone or iPad, follow this quick guide.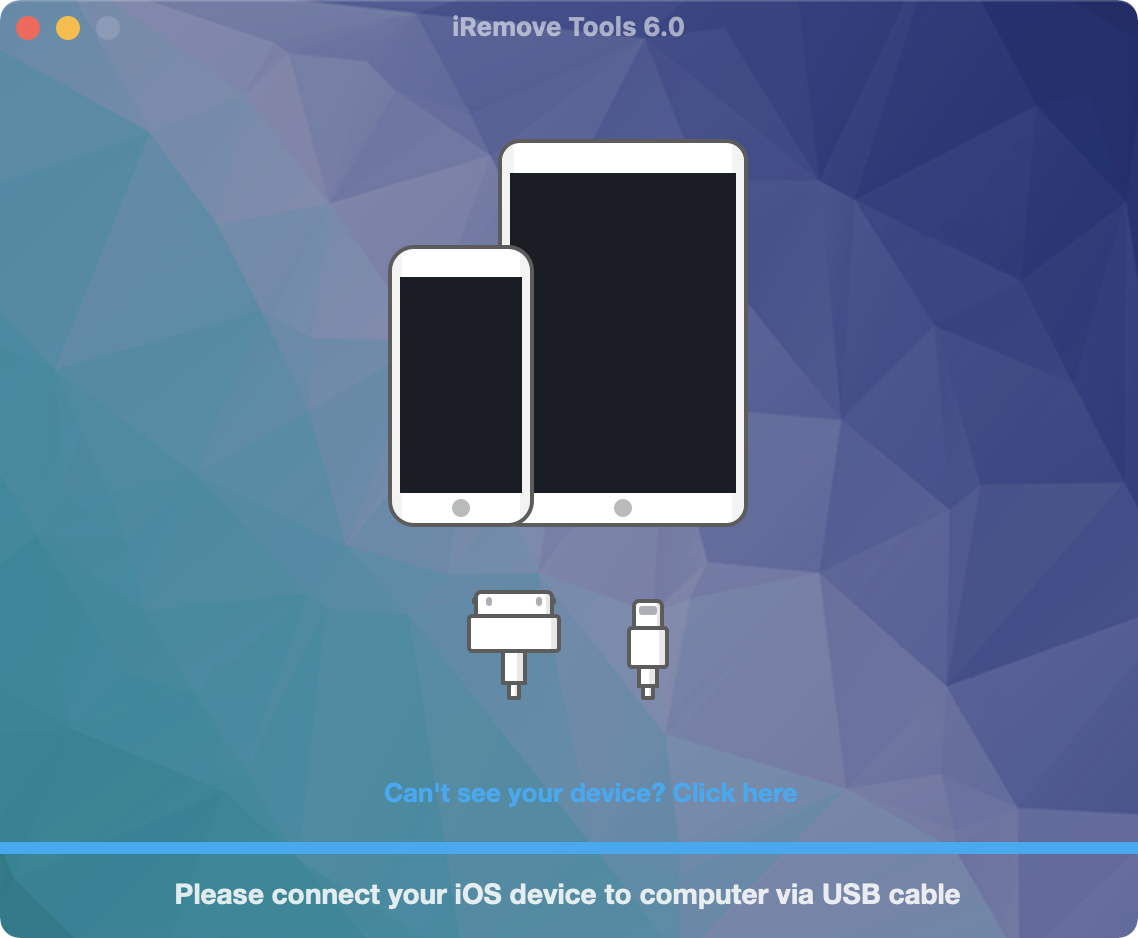 Step 1. Install the iRemove bypass tool. It needs a moment to run a check to verify that your iPhone or iPad is compatible with the service.
If your iOS 14.6 device is not jailbroken yet, the tool will let you jailbreak it with the latest Checkra1n version.
Step 2. The checkout is only available to eligible users. And the iRemove software guides every client through this process, records the device IMEI or serial number to the database, and grants a lifetime license. This license allows reusing the iCloud bypass tool if you suddenly update the iOS version or factory reset your iPhone or iPad.
Step 3. After payment, restart the software, remove your SIM card and press the "Start" to enjoy the iOS 14.6 big update. The iRemove will bypass iCloud on iPhone or iPad, which takes a short while. Insert the SIM back after the bypass, and you will get back all the device's features. You can sign in with your Apple ID now, use iTunes, iCloud services, iOS apps, mobile internet, etc. Many users will also retrieve their phone calling option.
Summary
Use this iCloud bypass service to give a second life to your iPhone & iPad running on iOS 14.6 with Activation Lock. Enjoy the simplicity and remote availability of the software as well as a fully working Apple device in your hands.